Story
International organizations in Serbia – Human Rights must be at the centre of post-COVID19 world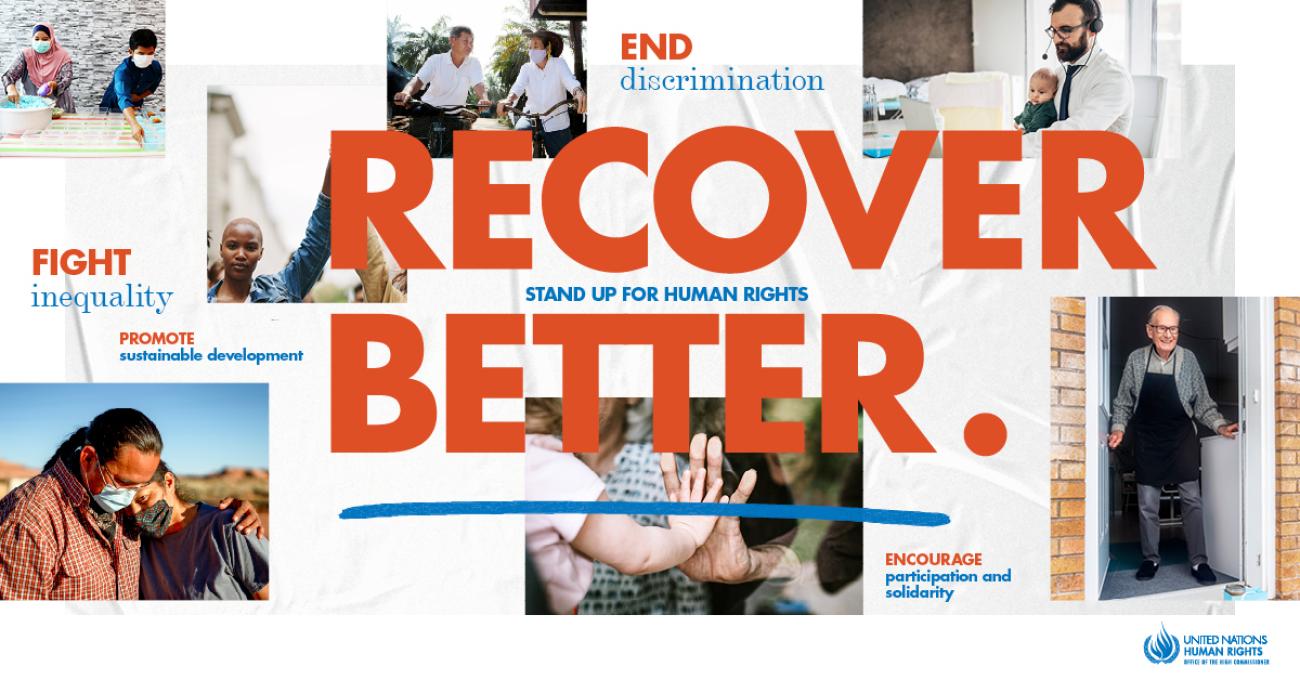 On Human Rights Day, international organizations in Serbia call to end all forms of discrimination, address inequalities, encourage participation and solidarity
Belgrade, 10 December 2020 – On Human Rights Day - the United Nations in Serbia, the EU Delegation to Serbia, the Council of Europe Office in Belgrade and the OSCE Mission to Serbia call on all actors in society, from individuals to governments, from civil society to business, to take a proactive role in promoting Human Rights during the COVID crisis and building a better post-COVID world for present and future generations.
We need also to ensure that the voices of the most affected and vulnerable are heard and taken into account throughout the recovery efforts period and beyond.
The 2020 Human Rights Day is unlike any previous ones as it not only calls for open celebration, but serves as a reminder of growing inequalities, the fragility of human dignity, as well as of risks to lives and basic rights across the world.
While Human Rights Day is an opportunity for States and their citizens to take stock of advances made and challenges ahead, this year has reminded us that ensuring the enjoyment of human rights is permanent work in progress.
The COVID-19 health crisis has brought to the fore the growing inequalities. To this effect, the Organizations that share the values of upholding the rule of law, equality, tolerance, non-discrimination, and freedom of the media, are calling for joint, continuous and brave action to eradicate the gaps in systems and practices that perpetuate inequality. These actions should be directed toward ending all forms of discrimination, encouraging participation and solidarity and promoting sustainable development for the people and the planet.
It is important to take into account all the information at our disposal about the difficult situation faced by the most vulnerable, from Roma communities in substandard settlements, to women in households plagued by violence, from homeless people in the streets, children and adolescents, to workers in informal economies and transgender ​people trying to access health care.
We need to work jointly and redouble our efforts to ensure no one is left behind.
We must also support all those who have dedicated themselves with incredible dedication to help others and preserve the health and lives of all people in Serbia, having put on hold their own well-being – medical staff, teachers, and other courageous people.
Finally, looking beyond Covid-19, we should ensure that no stone is left unturned to help the tens of thousands of people without access to running water, housing and decent work, so that we may be better placed to handle any future emergencies.
With such awareness, let us together turn words into action and be guided by the spirit of human rights – the values that unite us all.
Media Contacts:
UN Serbia – Aleksandra Stamenković |aleksandra.stamenkovic@un.org | + 381 63 302 831
Council of Europe Office in Belgrade - Mona Alghaith |mona.alghaith@coe.int| + 381 63 365 751
OSCE Mission to Serbia - Ivana Milatović | ivana.milatovic@osce.org | +381 11 3606 151
EU Delegation to Serbia – Patrik Schmelcer | patrick.schmelzer@eeas.europa.eu | + 381 11 3083 264
UN entities involved in this initiative
RCO
United Nations Resident Coordinator Office