Understanding Linkages & Opportunities for Sustainable Development Linked to SDGs and EU Accession
UNCT in Serbia, supported by the UNDP IRH,conducted pre-MAPS consultations through one-day forum to discuss in details the linkages between SDGs and EU accessi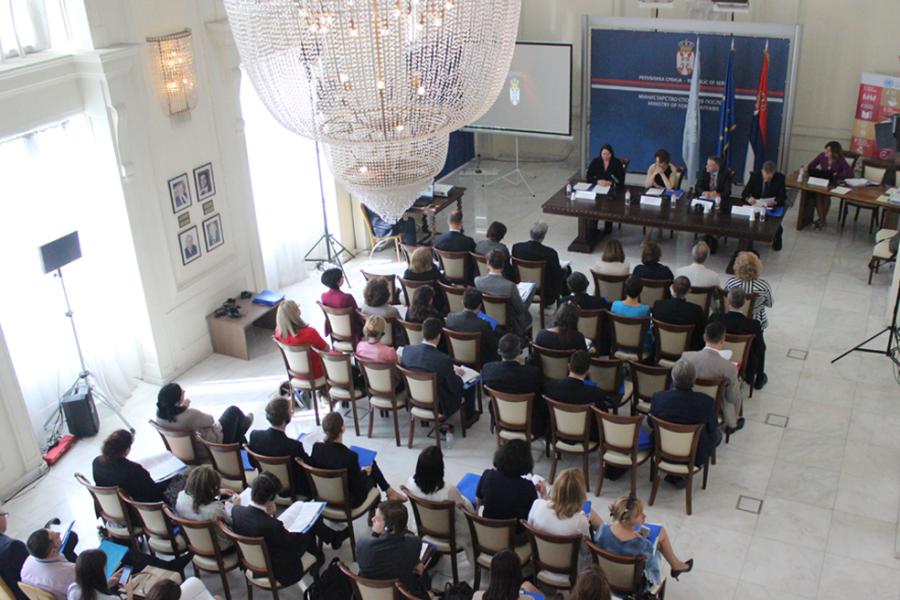 Belgrade - In preparation for the Mainstreaming, Acceleration and Policy Support (MAPS) Mission that will be conducted in late 2017-early 2018 in Western Balkans countries upon requests from the respective Governments, the UNCT in Serbia, supported by the UNDP Istanbul Regional Hub, conducted a pre-MAPS consultations through one-day forum to discuss in more details the linkages between SDGs and EU accession.
The one-day forum allowed key stakeholders including members of the Government WG on SDGs, key international development partners and selected CSOs to participate actively with the objective of exploring the principles of the Agenda and the specific SDGs, in light of the EU Accession process, to determine synergies and opportunities that promote development gains in the country.  This should also set the basis for longer term engagement on SDG related issues possibly through MAPS mission to be considered for late 2017 upon the official request from the Government of the Republic of Serbia.
Key findings from the Mission to the Republic of Serbia will be included in the Regional SEE Pre-MAPS Mission Report with key findings and recommendations by the UNDP Istanbul Regional Hub.
UN entities involved in this initiative
OHCHR
Office of the United Nations High Commissioner for Human Rights
UNHCR
United Nations High Commissioner for Refugees
UNDP
United Nations Development Programme
UNECE
United Nations Economic Commission for Europe
UNCTAD
United Nations Conference on Trade and Development
FAO
Food and Agriculture Organization of the United Nations
ILO
International Labor Organization
IOM
International Organization for Migration
WHO
World Health Organization
UNWTO
United Nations World Tourism Organization
UNEP
United Nations Environment Programme
UNESCO
United Nations Educational, Scientific and Cultural Organization
UNFPA
United Nations Population Fund
UNICEF
United Nations Children's Fund
UNODC
United Nations Office on Drugs and Crime
UNOPS
United Nations Office for Project Services
Goals we are supporting through this initiative