Women refugees and migrants get a place on their own
With tunes of the Middle Eastern music, smell of hanna painting and with over one hundred smiling faces, Women's Corner officially opened its doors on October 6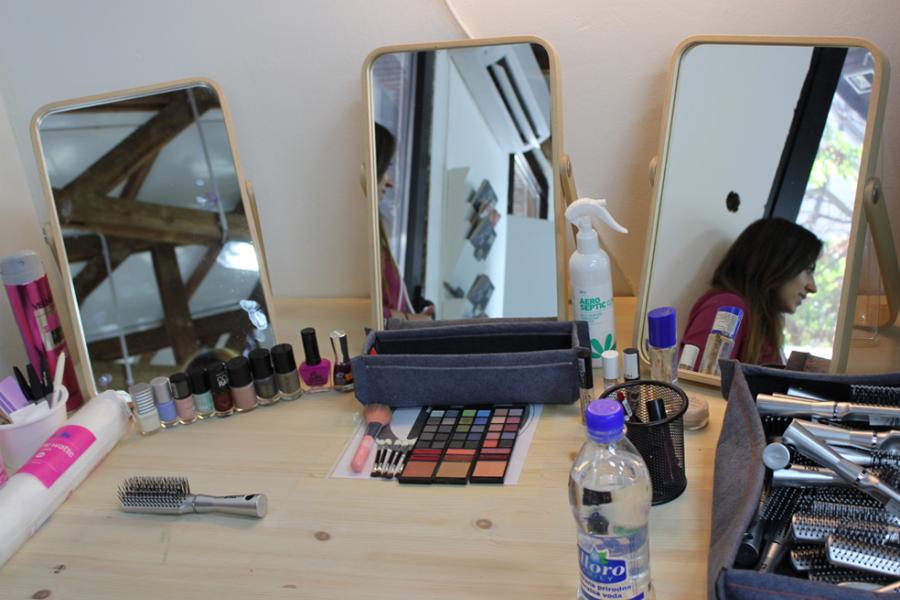 With tunes of the Middle Eastern music, smell of hanna painting and with over one hundred smiling faces, Women's Corner officially opened its doors on October 6. 
Maja Lalic, director of transit center Refugee Aid Miksaliste, welcomed everybody and thanked UN Women, Oxfam and Coordinating Body for Gender Equality for their support. "We are continuing to assist women refugees and migrants who are facing far more challenges than men," she added.
Mobility and fear make it very difficult for women and girls refugees and migrants to speak out against any of the violence they face and measures targeting the gender specific needs of women and girls refugees are rare.  Cultural differences, religious and community traditions and language are additional barriers for women refugees who seek to claim their rights and obtain needed assistance.
According to Zorana Mihajlovic, President of the Government of Serbia Coordinating Body for Gender Equality, it is above all our human obligation to help women and girls refugees and migrants. "We want to be with these women and girls and we must never forget that they are the most vulnerable group," Mihajlovic said at the opening.
Milana Rikanovic, Head of UN Women in Serbia, expressed her hope that Women's Corner will be a center for developing different initiatives, even business ones, among women in Serbia, now refugees, and later some other groups of women. "It is very important to understand that women refugees are those who currently need help, but they can also provide help," Milana stressed.
Women's Corner, where women and girls refugees and migrants can enjoy the warm atmosphere, like in a best friends' living room, and exchange experiences with Serbian women. According to Barbara Chiarenza, Humanitarian Protection Manager for the Refugees Crisis at Oxfam, the Corner will support organising  different creative and empowerment workshops with the double-fold aim of creating a socializing safe space for women and girls refugees and migrants and promoting in the medium run small scale businesses. 
UN entities involved in this initiative
UN Women
United Nations Entity for Gender Equality and the Empowerment of Women