19 September 2019 | 10:00 am — 11 January 2030 | 10:00 am
U-Report - Have Your Say!
@UReportGlobal is a global platform where YOU speak out on issues YOU care about and have positive change in your community anywhere in the world. U-Report is free and open to everyone. Join U-Report today and be part of the global movement for positive social change.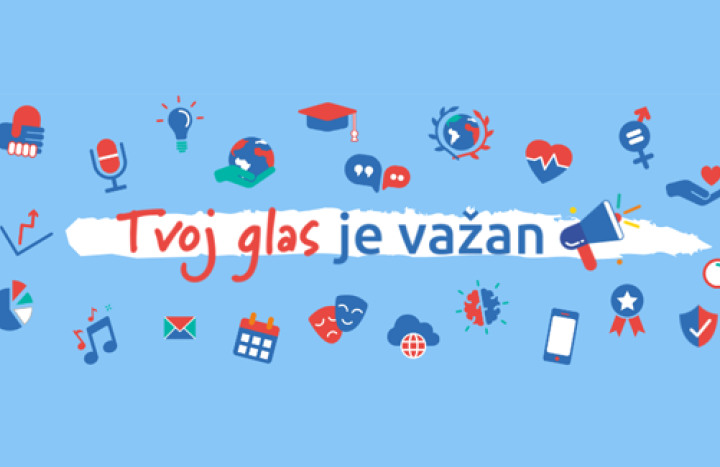 UN entities involved in this initiative
Goals supporting this initiative
1. No Poverty
3. Good Health and Well-being
4. Quality Education
5. Gender Equality
6. Clean Water and Sanitation
7. Affordable and Clean Energy
8. Decent Work and Economic Growth
9. Industry, Innovation and Infrastructure
10. Reduced Inequalities
11. Sustainable Cities and Communities
12. Responsible Consumption and Production
13. Climate Action
14. Life Below Water
15. Life on Land
16. Peace, Justice and Strong Institutions
17. Partnerships for the Goals
Location
https://serbia.ureport.in/
Belgrade
Serbia
19 September 2019 | 10:00 - 11 January 2030 | 10:00
About the initiative
U-Report is a free tool for community participation, designed to address issues that the population cares about. Once a U-Reporter has followed U-Report Global on Facebook messenger polls and alerts are sent via Direct Message and real-time responses are collected and mapped on this site. Results and ideas are shared back with the community. Issues polled include health, education, water, sanitation and hygiene, youth unemployment, HIV/AIDS, disease outbreaks and anything else people want to discuss.
PRIVACY POLICY
Individual messages are confidential but aggregated data is transparent.  Information received can be disaggregated by age, gender and country in real time and is used to connect young people with their representatives, improve UNICEF programmes and draw attention to urgent issues with national governments and the UN. NGOs, civil society and country leaders can see the information on the site to understand what the people want or need. Registration is voluntary and U-Reporters incur no costs. There are 41 national U-Report programmes in addition to the global project and the amount of people joining increases everyday. U-Report relies on volunteer community members serving as U-Reporters to provide information on issues in their communities to create change. In return U-Reporters will receive important information and alerts around international issues. Together we create change.