Framework accords sets the pace for FAO and Serbia to collaborate through 2022
FAO and the Government of Serbia agreed on the continuation of their joint work, ongoing since 2001, on advancing the sector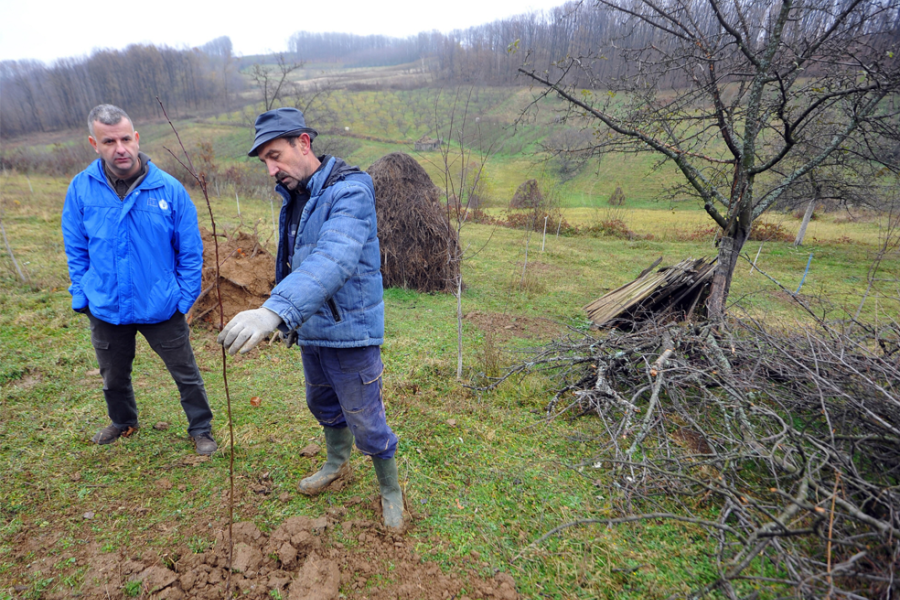 Agriculture is one of the main pillars of Serbia's economy. Now, FAO and the Government of Serbia agreed on the continuation of their joint work, ongoing since 2001, on advancing the sector. The Country Programming Framework that was signed today in Belgrade set to lead to accomplishing three goals: rural development, the sustainable management of natural resources and climate resilience, and a competitive agrifood sector.
These goals, which are the joint priorities of the two partners, are aligned with national strategies and policy documents, the accession process to the European Union, the United Nations development framework, and the globally accepted Sustainable Development Goals.
In Serbia, 40 percent of the population of 7.1 million lives in rural areas. The agriculture, forestry and fisheries sector employs about two of every ten people, not to mention a high share of informal employment as well. Therefore, the development of the rural economy can have a catalysing effect for the whole country.
"The foreseen activities should contribute to economic development, improved quality of life in rural areas and enhanced sustainable management of natural resources, and they should support Serbia in its path to the fulfilment of global sustainability targets," said Vladimir Rakhmanin, FAO Assistant Director-General and Regional Representative for Europe and Central Asia. "By signing the document, we strengthen the foundation for an efficient and effective collaboration in the future, matching national needs and priorities with the expertise and experience of FAO."
FAO is committed to supporting Serbia in its efforts to increase agricultural productivity, help farmers' integration into value chains, boost economic growth, and create additional income sources for rural families.
Beyond that, to ensure inclusive growth, FAO will assist Serbia's Ministry of Agriculture, Forestry and Water Management by conducting a country gender assessment of agriculture and rural livelihoods and by supporting the establishment of a gender working group within the Ministry.
Agriculture is not only about the workforce, but about favourable natural conditions, as well. Serbia has fertile soils and a climate suitable for agricultural production. However, soil erosion, overharvesting of forests, and climate change-induced droughts, floods, hail and frosts have corroded the productivity of Serbia's agriculture. In addition, detailed information on post-disaster damages, losses and the needs of the affected population are often lacking or are inadequate for responding and establishing protective measures.
Now, as agreed, FAO will make concerted efforts to pursue leveraging investments in the framework of its partnerships with the Global Environment Facility, the Green Climate Fund and other financial institutions.
Regarding the third priority area, improved agrifood competitiveness, the joint activities of FAO and the European Bank for Reconstruction and Development (EBRD) aim to support agricultural exports with a specific focus on grains and fruits. They will support the development of agricultural cooperatives and high-value agriculture based on modern and efficient irrigation systems, and they will facilitate further development of Serbia's food quality labelling and geographical indications system.
UN entities involved in this initiative
FAO
Food and Agriculture Organization of the United Nations
Goals we are supporting through this initiative