Become a Member of UN Youth Advisory Group!
Open call for youth aged 18-30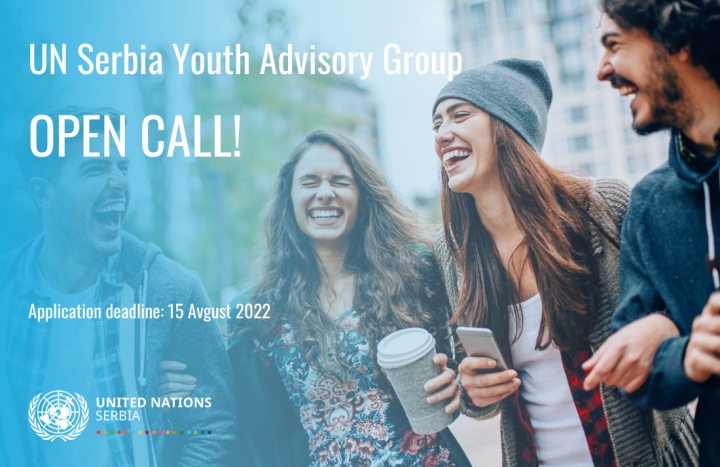 Sustainable Development Goals
Quality Education
Reduced Inequalities
Sustainable Cities and Communities
Peace, Justice and Strong Institutions
Contact information
rcs-unorc.serbia@un.org
About the initiative
To strengthen the position and meaningful participation of young people in UN's actions, the UNCT Serbia decided to establish a Youth Advisory Group (YAG). The role of the YAG is to guide programming, and implementation in line with the perspective of the young people, their rights, and needs. It will assure that the UN and other relevant stakeholders will strengthen the engagement of young people, acknowledging that they play an important role in the realization of sustainable development, prevention of crises, and advancement of peace.
If you are an advocate of human rights, gender equality, or Sustainable Development Goals, apply and send your CV (photo included) to rcs-unorc.serbia@un.org by the 15th of August 2022! 
More information about candidate eligibility and job description is available in the document below.