Press Release
A mobile app for Serbian language learning won first prize in UNHCR's high school project
11 December 2022
Belgrade 12 December 2022 – Following almost a year of implementing the initiative "In their Sneakers," which UNHCR, the UN Refugee Agency, had developed with high schools across Serbia, the best solutions were announced, and accompanying prizes were presented today. UNHCR, together with the Ministry of Education of the Republic of Serbia, which has supported the project throughout, once again reiterated the importance of providing support to those in need, in this case, forcibly displaced people.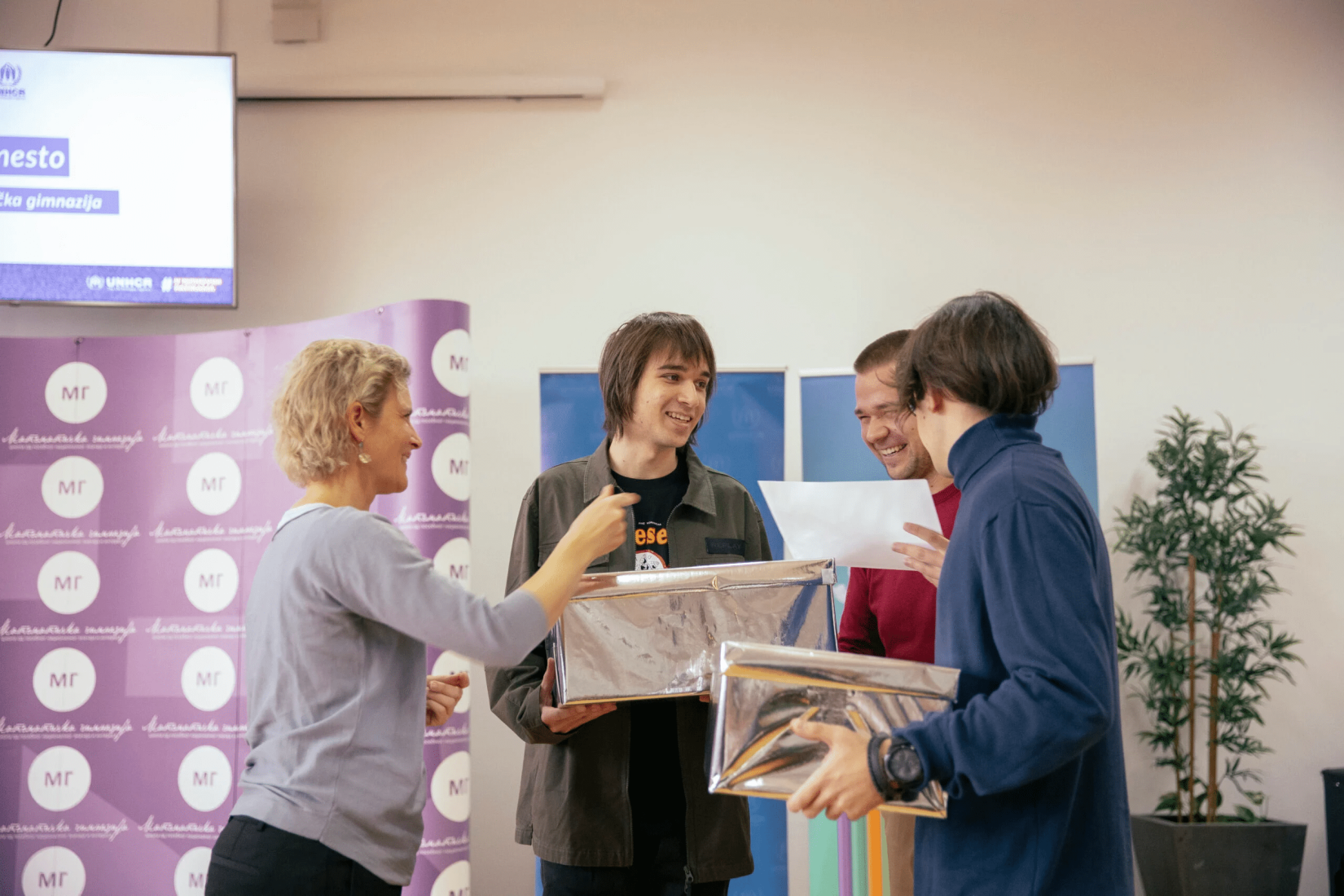 "Although some surveys might indicate a worrying level of xenophobia among your generation, after seeing your lovely projects, I can now rest easy. UNHCR and all our partners in the Government of Serbia, CSOs, and other organizations stand ready to support you on your journey to maturity and to form your own attitudes based exclusively on evidence-based data," said Stefanie Krause, UNHCR Representative a.i.
After a detailed assessment of all received project proposals, the jury unanimously decided to award first prize to the team of the Mathematical Grammar School from Belgrade, which had developed a mobile app that eases the way in which non-Serbian speakers can master the basics of this language.
"Bearing in mind the practical use of this solution in the everyday lives of people to whom the Serbian language is not their mother tongue, this initiative has emerged as exceptional and worthy of the most prestigious recognition during the project implementation," states the jury's explanation.
"Sezai Suroi" Secondary School team from Bujanovac positioned itself with a series of inclusive activities, starting off with a visit to Presevo Reception Center, then a joint class of local pupils and their refugee peers, to the organization of an exhibition in Bujanovac town center on the occasion of World Refugee Day. Thus this team was awarded second prize.
The third prize was, however, given to a team from the town in the vicinity of another reception center, that in Sombor. "Veljko Petrovic" Grammar School from Sombor had also conceived numerous inclusive and creative activities encompassing direct communications with people from the Reception center. The added value to the project was the fact that a refugee boy from Ukraine was included, first as an interviewee for the project and then in the capacity of an equal member.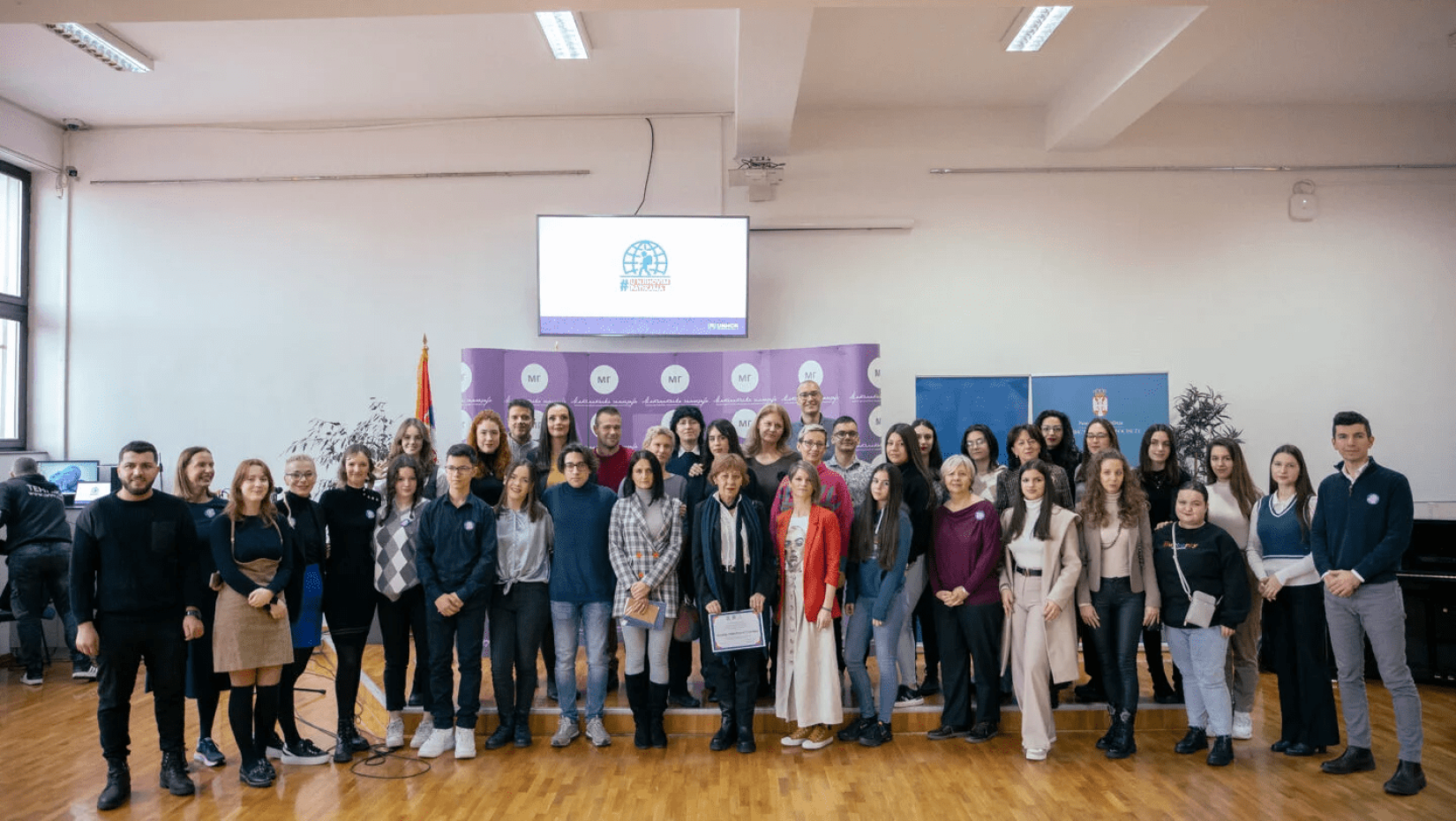 Musical performances, sketching workshops, as well as other creative activities were filmed diligently, resulting in a short movie with the substantial potential to be further used in other awareness-raising initiatives about refugee inclusion.
Given the outstanding creativity demonstrated by the Computing Grammar School from Belgrade, the jury decided to award them with special recognition. This team had developed a concept for a board game meant to encourage empathy among its players, thus demonstrating an unusual and out-of-the-box approach to the topic.
UNHCR recognizes all project proposals to be pertinent for refugee protection in the Republic of Serbia. Therefore symbolic prizes were given to other participating teams as well – those from Novi Sad, Bajina Bašta, Kruševac, Obrenovac and Negotin.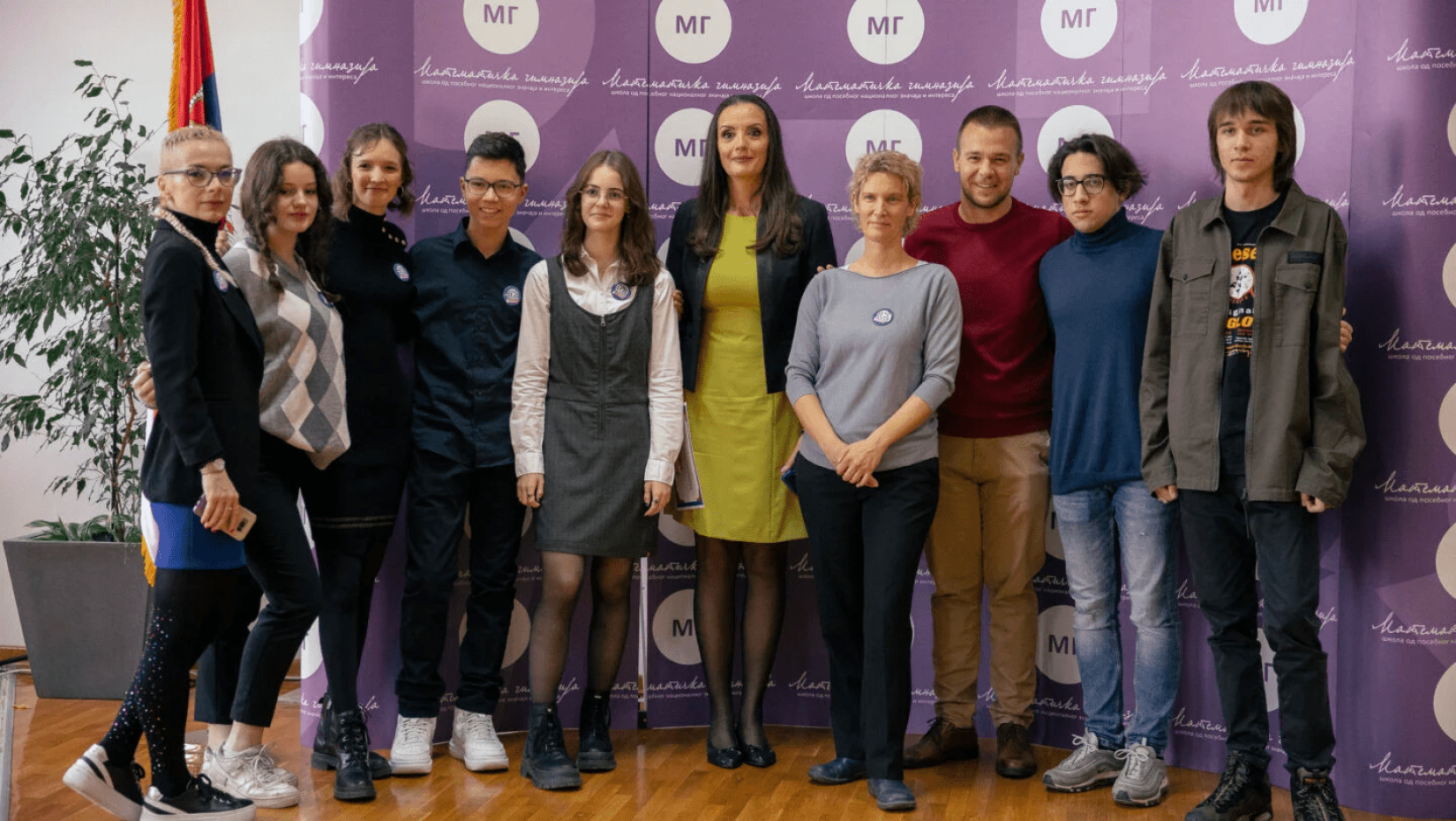 The "In their Sneakers" Project represents a continuation of UNHCR's activities with young people in Serbia as a reflection of the organization's utter belief that youth has the potential to bring about positive change and to create a more inclusive society with equal chances for all, particularly those forced to flee their homes due to wars and persecution.
UN entities involved in this initiative
UNHCR
United Nations High Commissioner for Refugees