Story
Pursuing academic path in Serbia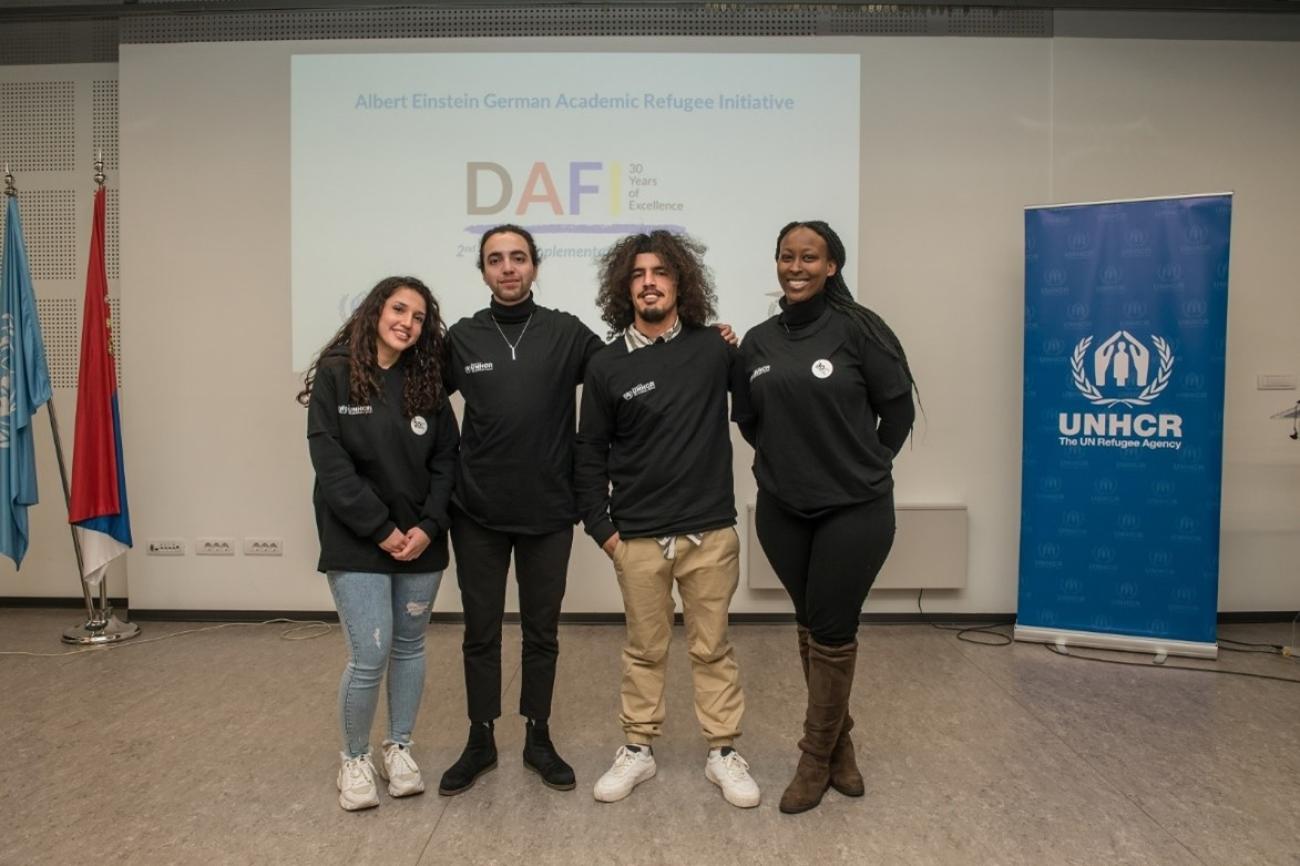 Four DAFI scholarships were awarded to young women and men who had to flee their homes and found safety in Serbia.
Thanks to amazing learning commitment they now study in public higher education institutions, in Serbian language. It's a big step for the future of these young people who already contribute to the community as volunteers and participants in initiatives focusing on refugee and domicile youth.
Despite hardships, they pursue their academic path with DAFI support. UNHCR Serbia assisted them in accessing student services. They all enjoy support of professors and of local colleagues with whom they spend long hours at lectures, and their free time, too. Yet, national scholarships remain out of reach, for now at least.
Following in her mom's footsteps, Farah studies dental prosthetics at the College of Health Studies. "There are many young people with zeal and talent that would be useful to the world, but they lack the opportunity. My message to them is to fight for it. I think more refugees should study and DAFI is a great help", she says.
Another scholarship holder studying biochemistry says she can now finally focus on learning, instead of work. This young girl who learned Serbian in very short time encourages refugees to be diligent: "Nothing is easy, there's no result without an effort."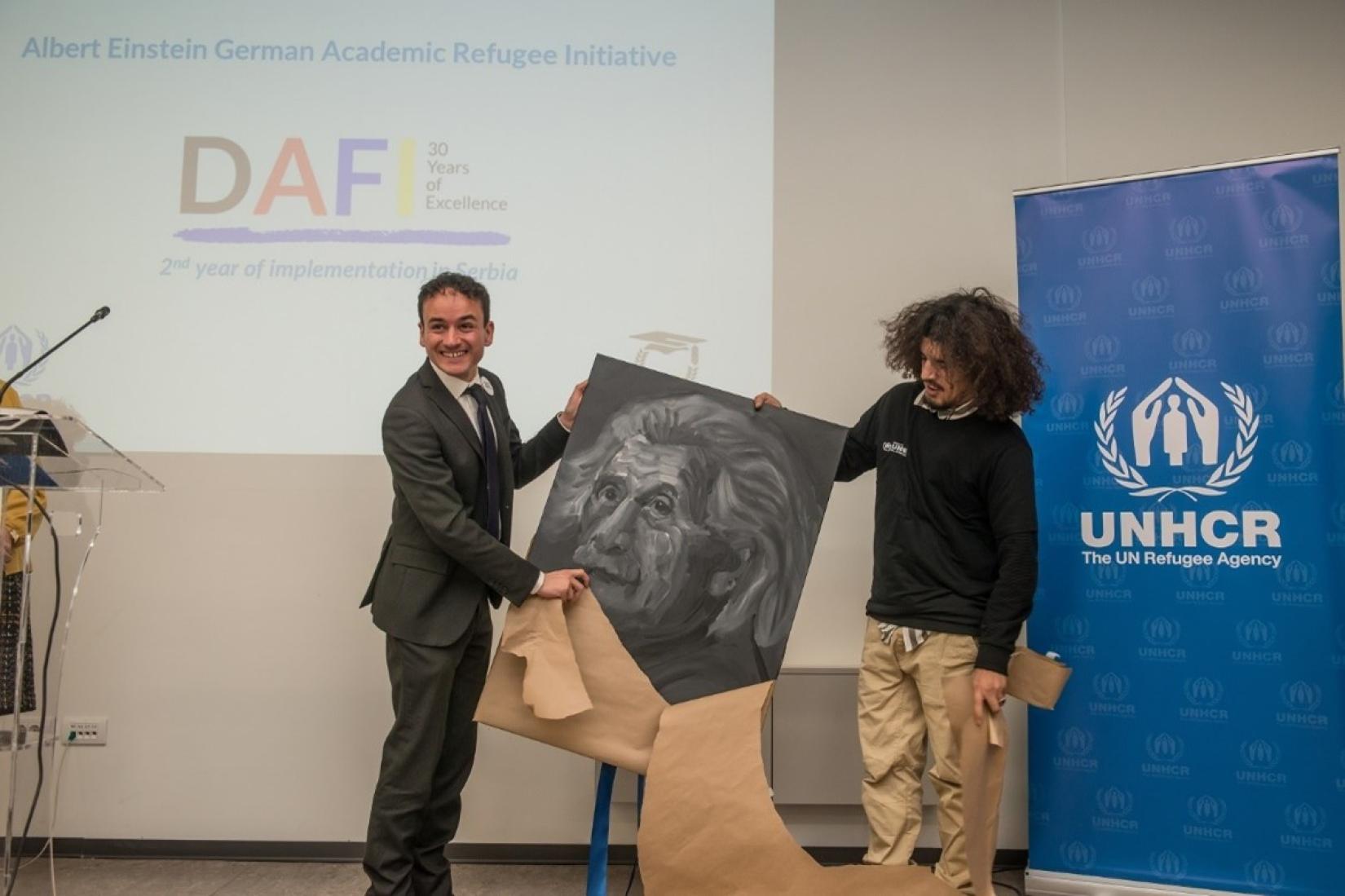 Reza's passion is painting portraits of people who persist despite life suffering. His portrait of Einstein is a symbolic token of gratitude to DAFI and the German Embassy. DAFI scholarship is key, he thinks: "Otherwise, I don't know how I could study painting, it's very expensive. Scholarship covers not only the tuition, but also the necessary materials. Everyone should have equal opportunities for education, but it's not the case in the real world. If I hadn't been in Serbia, the question is whether I'd have the chance to study, or if I would need to work. My advice to young refugees is to never give up. I wanted to give up many times, but with the help of good people, I managed to continue education and now I'm in my 2nd year".
Sami, his colleague at the Faculty of Applied Art studying contemporary clothing and a future designer, couldn't agree more: "I think everyone should have equal opportunities to access education, because it's one of the most important human rights". His message to refugee youth is: "Do pursue education when you have the chance, because you will meet great people and, step by step, your life will improve in every aspect".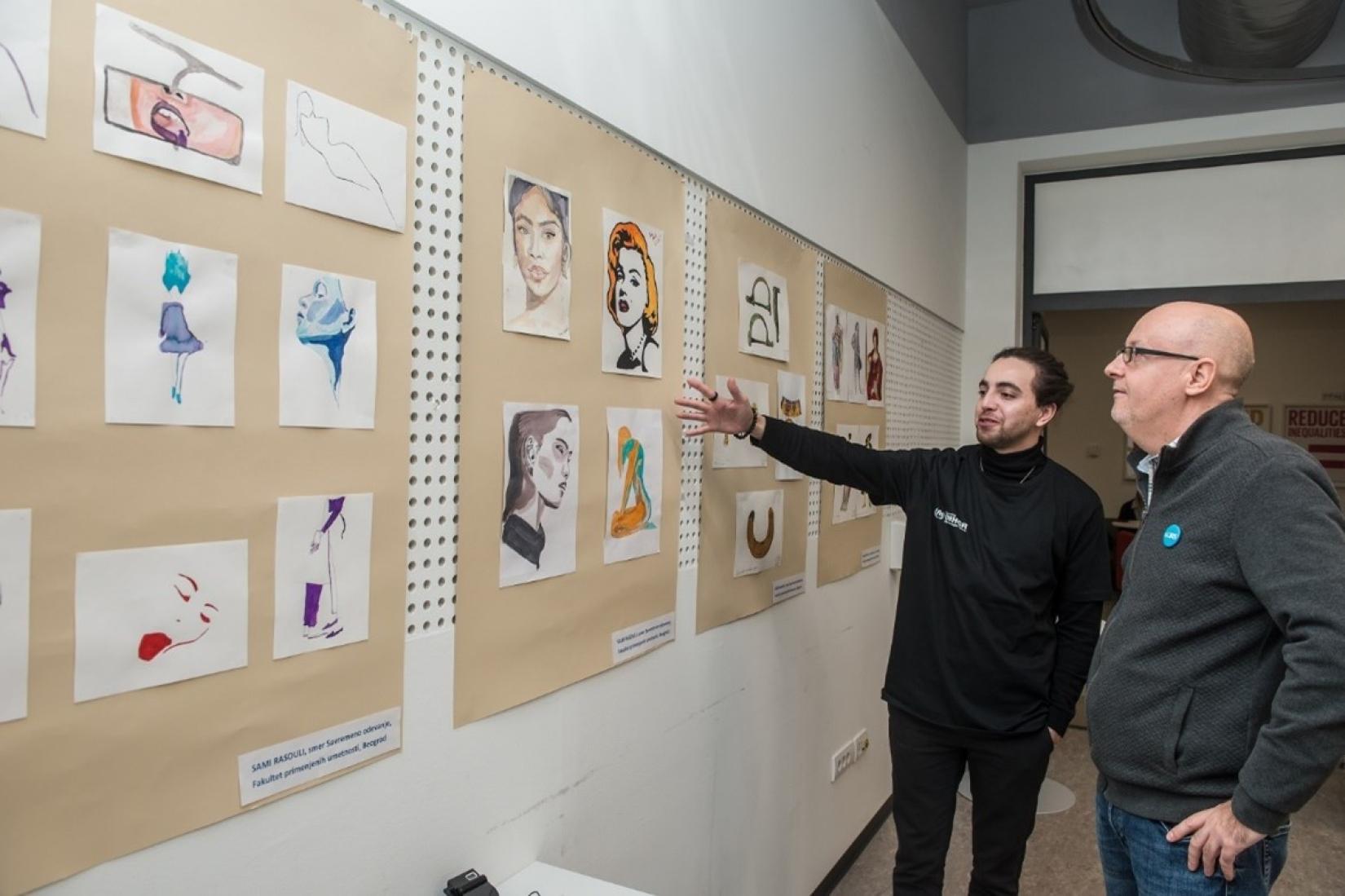 In December 2022 UNHCR Serbia marked the 30th DAFI anniversary and 2nd year of implementation in Serbia, together with the DAFI students and guests. This event highlighted the student's potential and the importance of equal access to tertiary education - one of the 2019 GRF Pledges of the Republic of Serbia. UNHCR, together with partners, strongly advocate, support and cooperate with the institutions of the GoS on this topic, contributing to the 15by30 global target.
UN entities involved in this initiative
UNHCR
United Nations High Commissioner for Refugees