Story
The bodyright campaign launched - "Your body is yours! Both online and off!"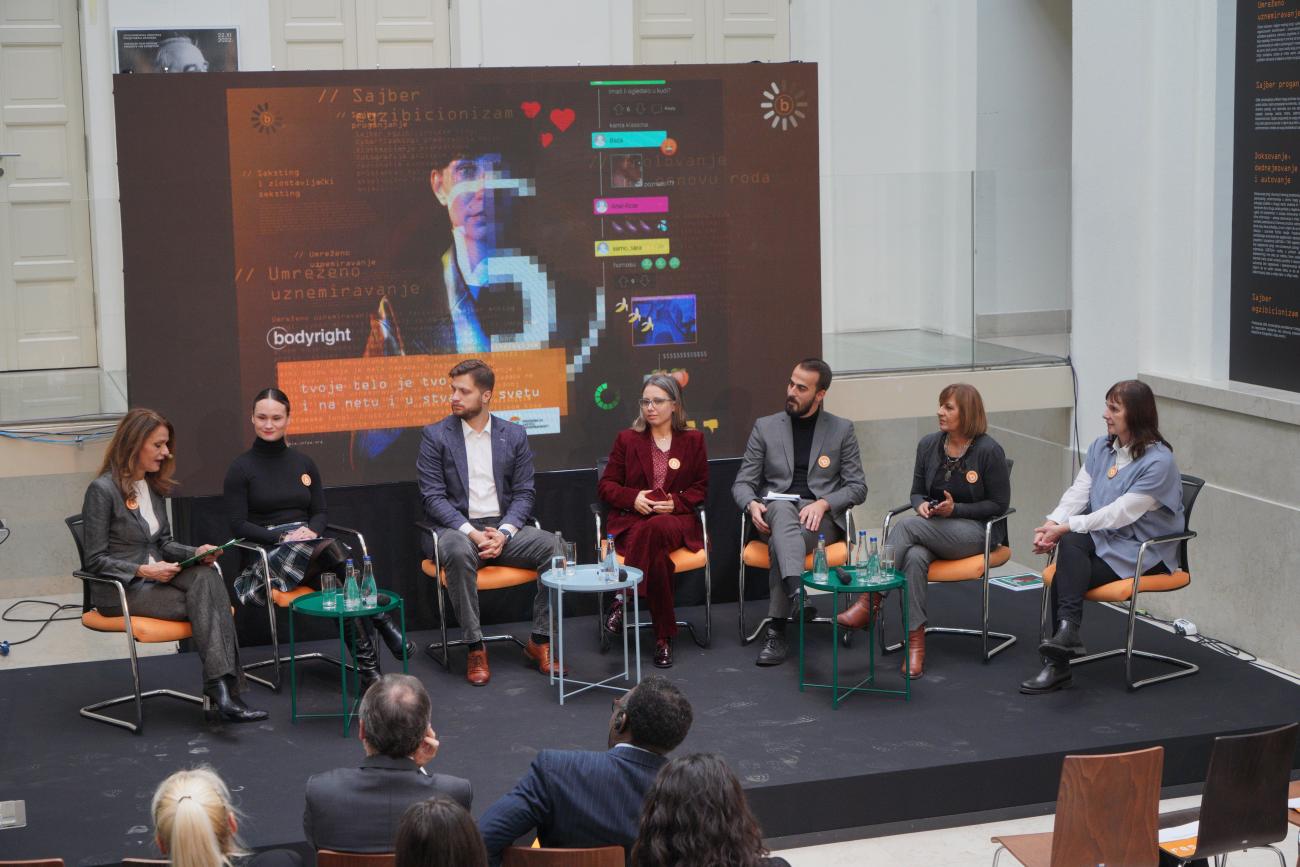 Belgrade, 17 November, 2022
Belgrade, November 17, 2022 - Today, a conference was held in Belgrade that officially launched the bodyright campaign, based on the global campaign on technology facilitated gender based violence (TFGBV), which was initiated by the United Nations Population Fund (UNFPA) and is implemented in Serbia in cooperation with the office of the Commissioner for the Protection of Equality under the slogan "Your body is yours!" Both online and off".
The campaign aims to raise society's awareness about widespread gender-based violence in the digital sphere and its consequences. In addition, the participants emphasized the need to improve the normative framework at the global level regarding the regulation of human rights in the online space and called on technology companies to get involved and contribute.
 "Our bodies are less protected online than music, film, or even corporate logos. For this reason, today, we promoted the new symbol ⓑ, the heart of the "bodyright" campaign on a global level, which will be used in Serbia as of today, and signifies the new copyright for the human body. With the campaign, we are also raising awareness of various forms of violence perpetrated through technology, which is essentially a violation of human rights and bodily autonomy, even though they take place in the digital space," said UNFPA Serbia Director John Kennedy Mosoti.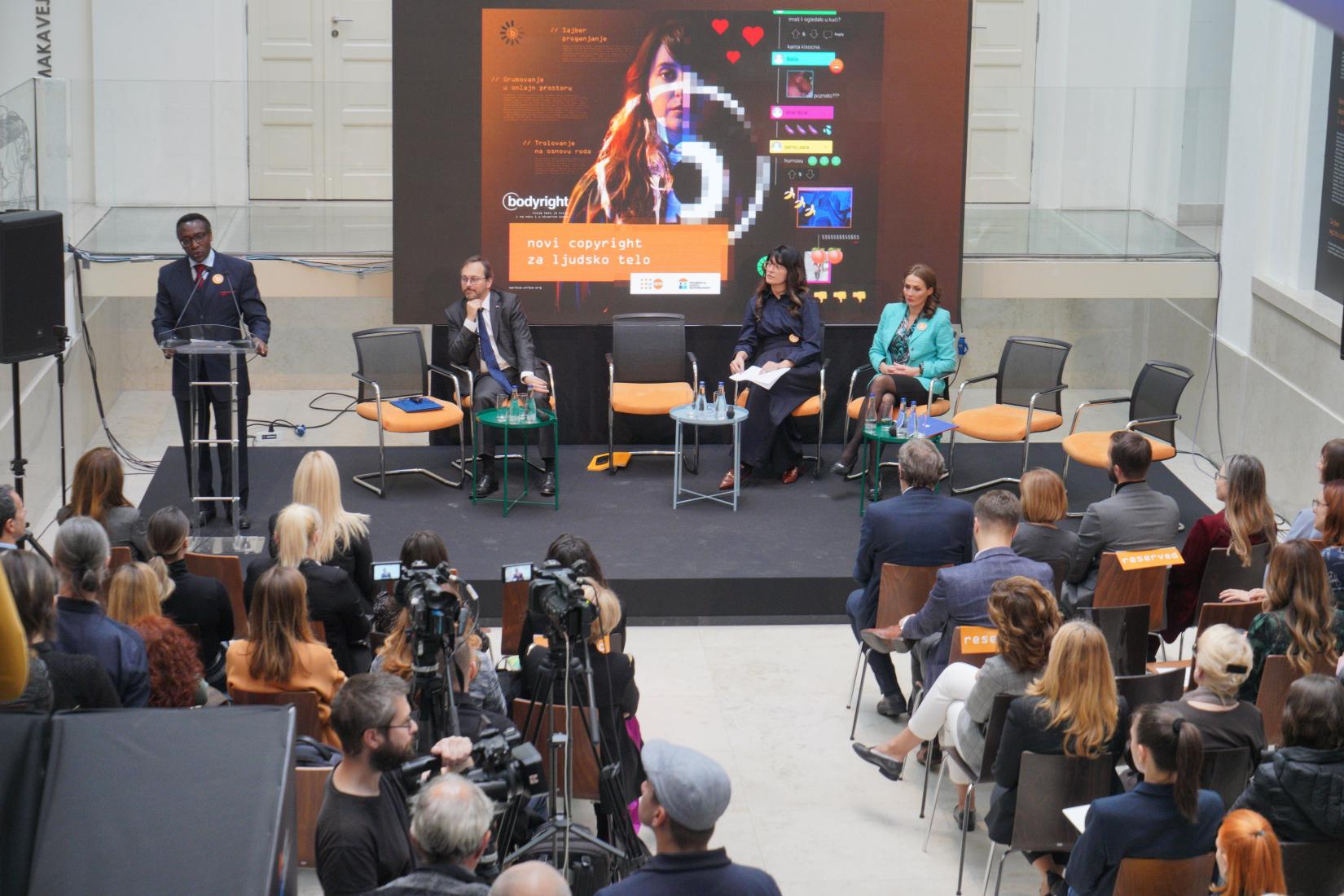 As part of the conference, and to raise awareness about different forms of gender-based violence in the online space, a localized "Glossary of terms for technology facilitated gender based violence" was presented, which provides an overview of different forms of violence in the digital world and the possible consequences of such violence.
Like any other type of violence, technology-facilitated gender-based violence causes fear, anxiety, and lasting consequences for the victim. Young girls aged 18 and 19 in Serbia believe that the consequences of online violence are multiple and that they most often affect mental health (94.1%), physical health (61.6%) and lead to social isolation (53.7 %).
"Digital violence is real and should be treated as such, regardless of the fact that it takes place in virtual space and has different forms. Part of the problem is that people in this situation do not know who to turn to. Therefore, as part of the campaign, with the slogan "Confine to the commissioner," we invite these cases to be reported to us and refer to the competent authorities," said Brankica Janković, Commissioner for the Protection of Equality.
Technology facilitated gender based violence is a relatively recent phenomenon but is very widespread. For example, polls conducted in Serbia showed that 78 percent of respondents do not feel safe on the Internet, even though they spend more than three hours a day online. Also, more than 74 percent of girls in Serbia said they had never been part of any technology-based awareness campaign about gender-based violence. In the world, 85% of women said they were witnesses of digital violence, and 40% said they survived.
UN entities involved in this initiative
UNFPA
United Nations Population Fund