Story
Breathing Easy: Empowering Students with Knowledge About Air Pollution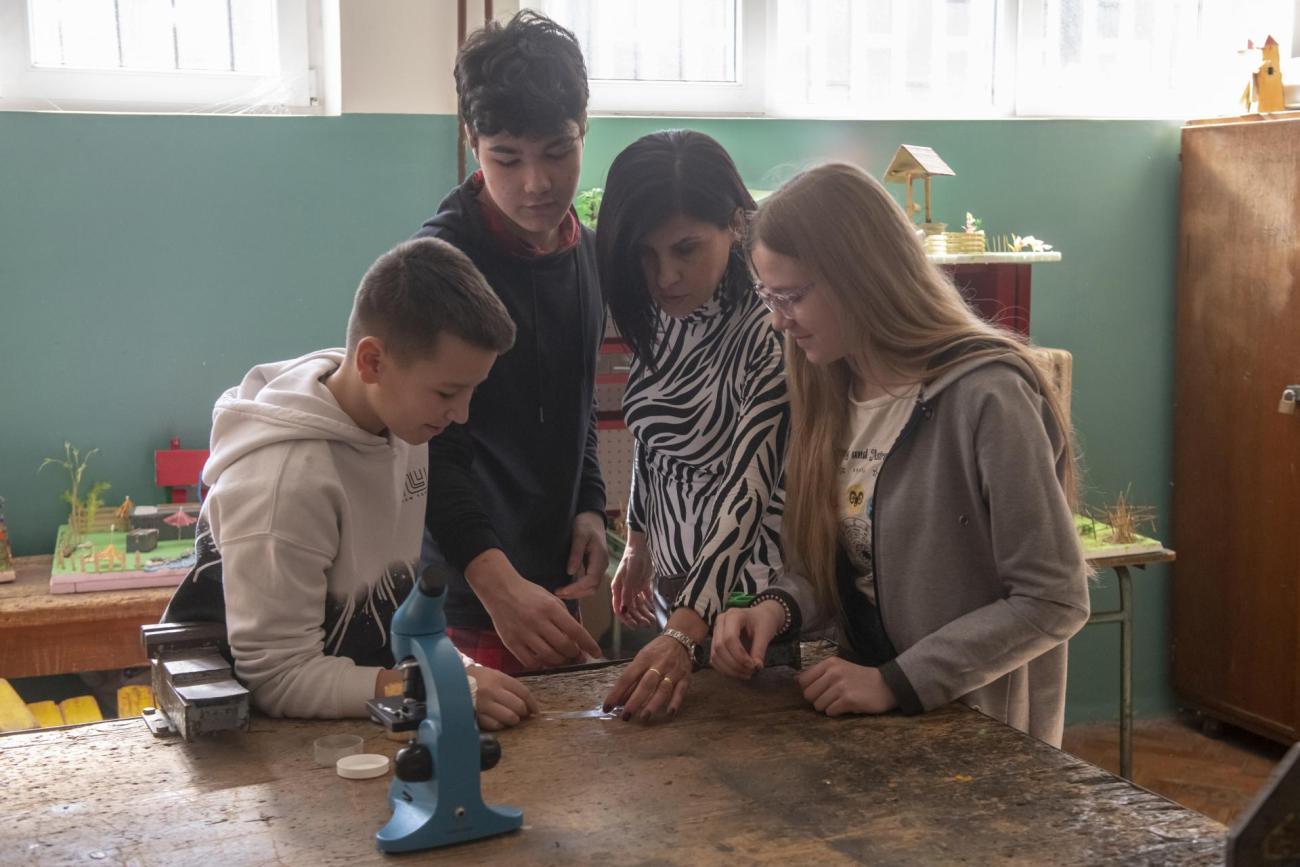 Globally, about 93% of children under the age of 15 breathe polluted air that is harmful to their health every day
Raska, Serbia, April 2023 - In southwestern Serbia, in the centre of the town of Raska, not far from the pedestrian zone, is the Raska Primary School. Not many pedestrians pass by. There are far more cars. 
Students attending upper grades of Primary School Raska recently discovered, through research, the answer to why they have an unpleasant feeling in their throats while running in cold weather. 
According to twelve-year-old Simon Cirkovic, who enjoys playing football, running around with the ball in the summer feels different than it does in the winter. He suspects that the discomfort he feels is not solely due to the cold air.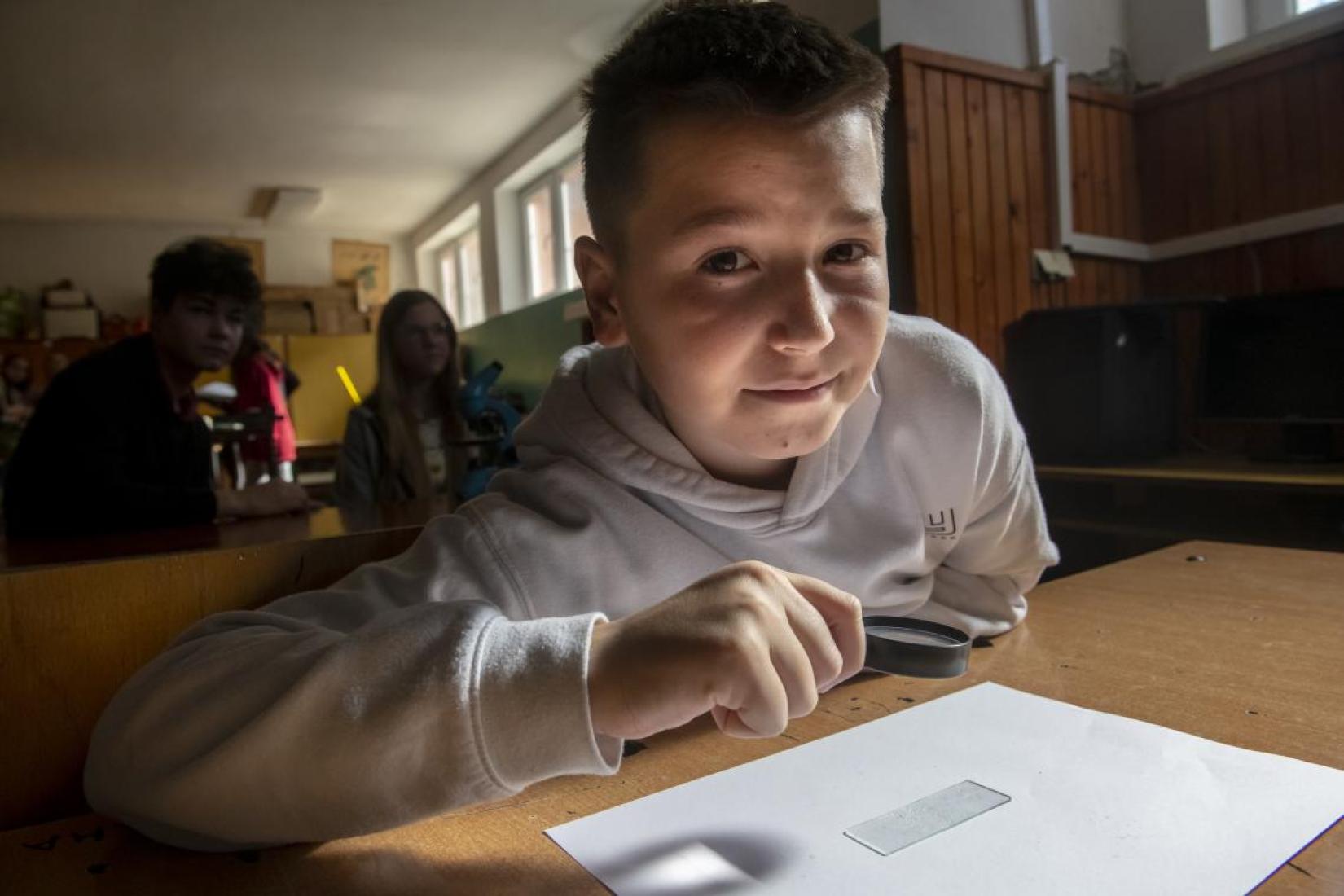 "When they are burning coal, it's very difficult to breathe because of the heavy and unpleasant smell. It's harder for me to play football when the air is polluted," says Simon.
Globally, about 93% of children under the age of 15 breathe polluted air that is harmful to their health every day. Air pollution is linked to the onset of chronic respiratory diseases in children, such as bronchitis and asthma. Children under the age of five are at the greatest risk, as they take in more air in relation to their body weight than adults.
Simon and his friend Helena Pribanovic are both 12 years old. They are in the fifth grade. Teaching and learning programmes of the STEM group subjects contribute to students acquiring knowledge and developing awareness of the importance of monitoring air quality and the consequences of pollution for the environment and human health.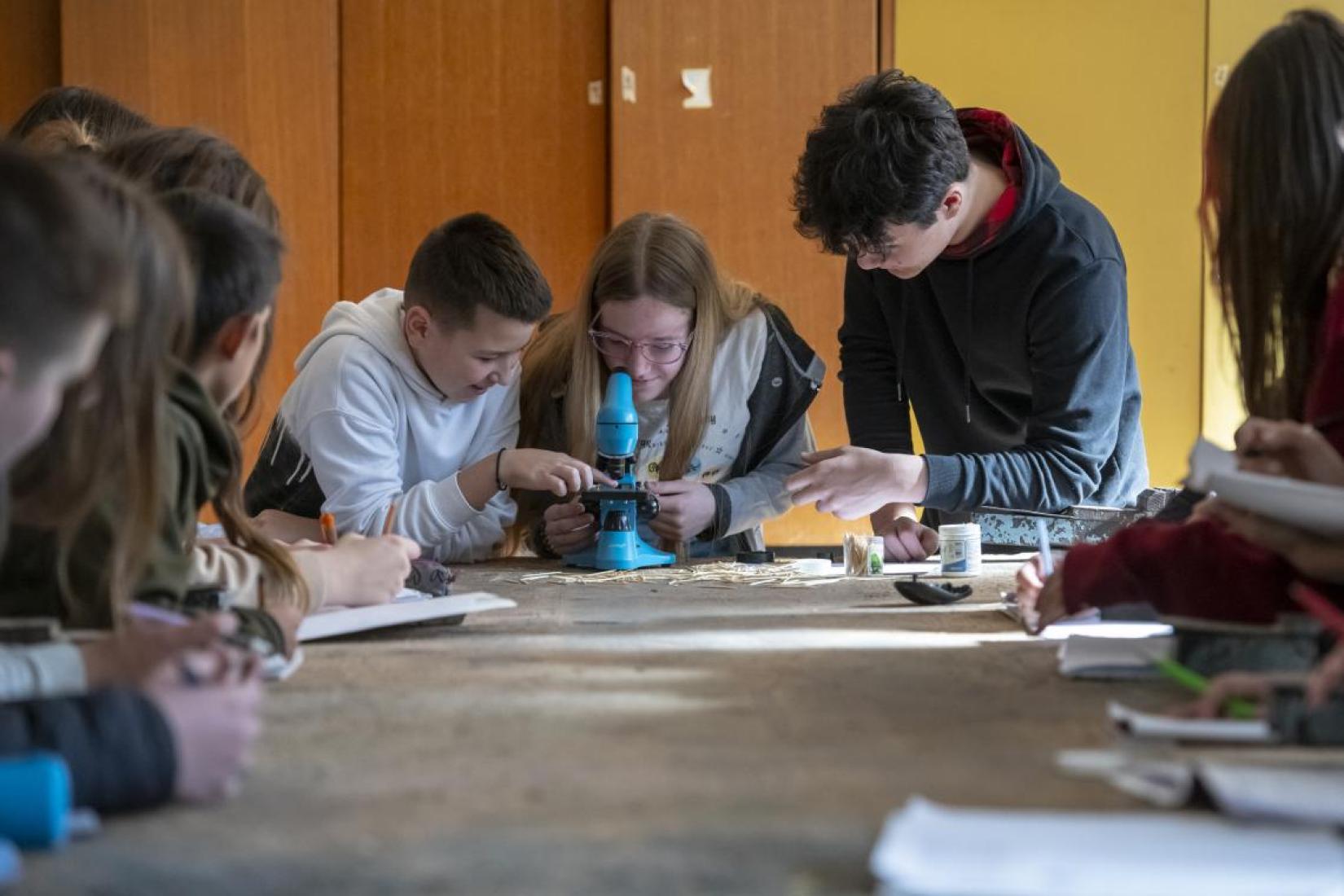 Helena says that it is much easier for her to understand how polluted the air is, and the reason for it, when they have experiments at school to research it. 
"We took a small transparent plate and spread Vaseline on it. Then, we put it on the windowsill and left it there for 24 hours. When we retrieved the plate, we found dust and soot particles on it," says Helena. 
Simon agrees with Helena and adds that another advantage of acquiring knowledge through experiments is that they work as a team. 
"It's more interesting for me to learn through experiments because it is easier to remember and it's more interesting," says 12-year-old Simon. 
Within the Schools for Better Air Quality project, implemented with the financial support of the Government of Norway with the aim of developing functional knowledge about the harmful consequences of air pollution and the importance of environmental protection, UNICEF donated sets of teaching aids for STEM subjects to 46 schools in Serbia, including the school in Raska. Using these teaching aids, students can do research and experiments, which makes the classes more interesting and vivid, and the knowledge students acquire in the process becomes more permanent. 
The third student working with Helena and Simon on the experiment to detect particles polluting the air is two years older than them. His name is Lazar Denic. He explains how the air quality measuring devices provided by UNICEF to schools help students have an insight into how much and whether the air is polluted and influence parents to contribute to reducing pollution in their households.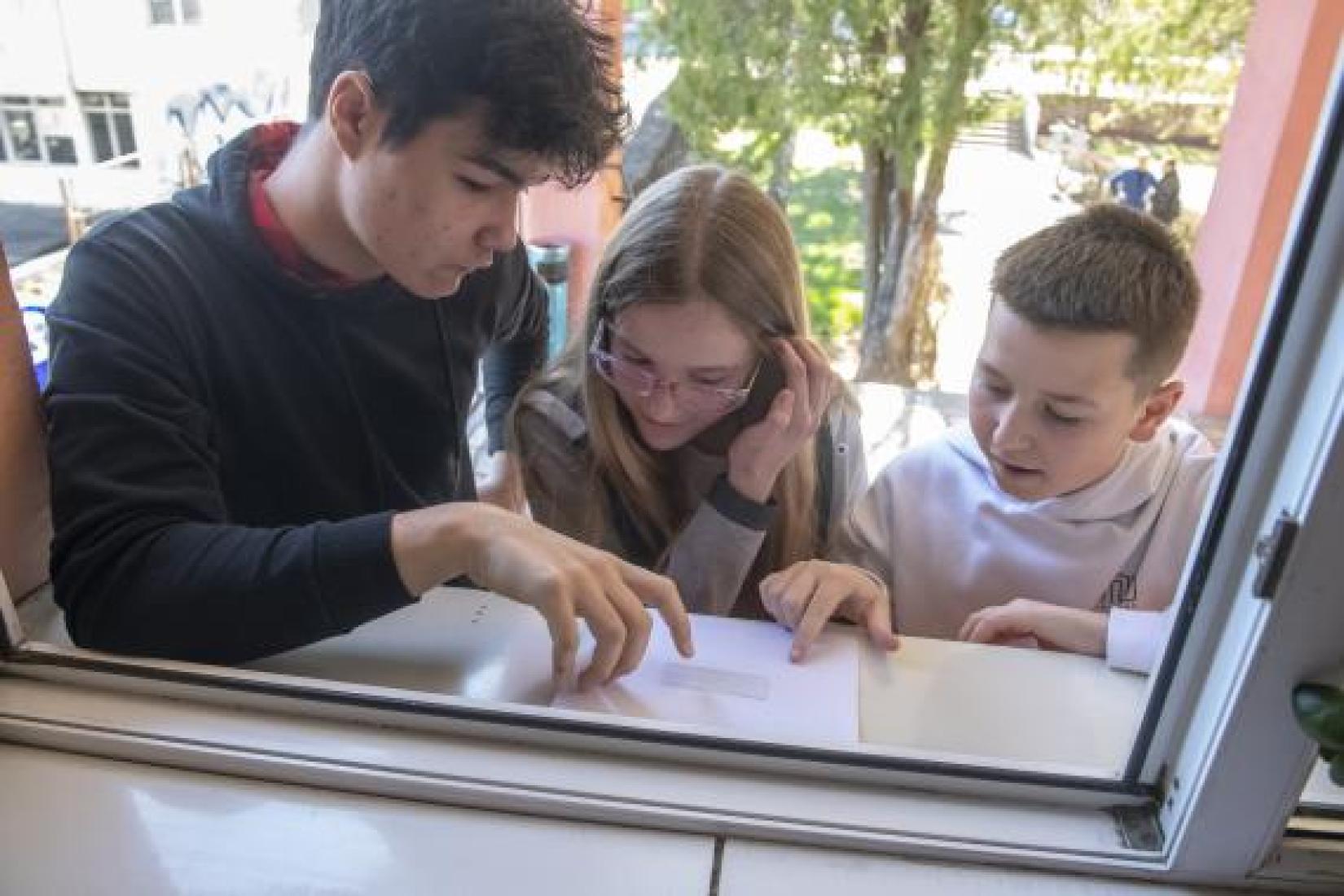 "It's very important that we have these measuring devices which we can always access because a lot of the polluters are people driving cars. That's something we can actually have an impact on, so we need to always know whether our air is clean or not and to react," says Lazar.
A teacher of one of the subjects from the STEM group, Technics and Technology- Olivera Panovic Socanac, says that an interdisciplinary approach when several subjects are involved in a comprehensive understanding of a problem is easier, both for the children to understand and for the teachers who are supporting this process.
"The difference between theoretical and practical knowledge is huge. I can tell children the same thing five times, but only when they see it, do they realize what I said," says Olivera. "The moment they see these particles, something changes for them. First, their awareness level is different. They're aware of their environment. And then they start to influence their surroundings, and in the future, they'll try to find alternatives for today's polluters," she adds.
One of the important ways of professional development and empowerment of teachers from 46 schools was mentoring – cooperation with colleagues who have rich experience in the interdisciplinary approach to the problem and implementation of project-based teaching through STEM subjects. 
For now, teachers are exchanging experiences and examples of their practice through online consultations. The exchange of examples is valuable because schools from as many as 15 municipalities are involved in the UNICEF project, and each of them has implemented activities and conducted research related to the prevention of air pollution based on their geographical, demographic and other contexts. Those examples were an inspiration to others to start new school projects or to modify some of their activities and research and apply it in their context and environment.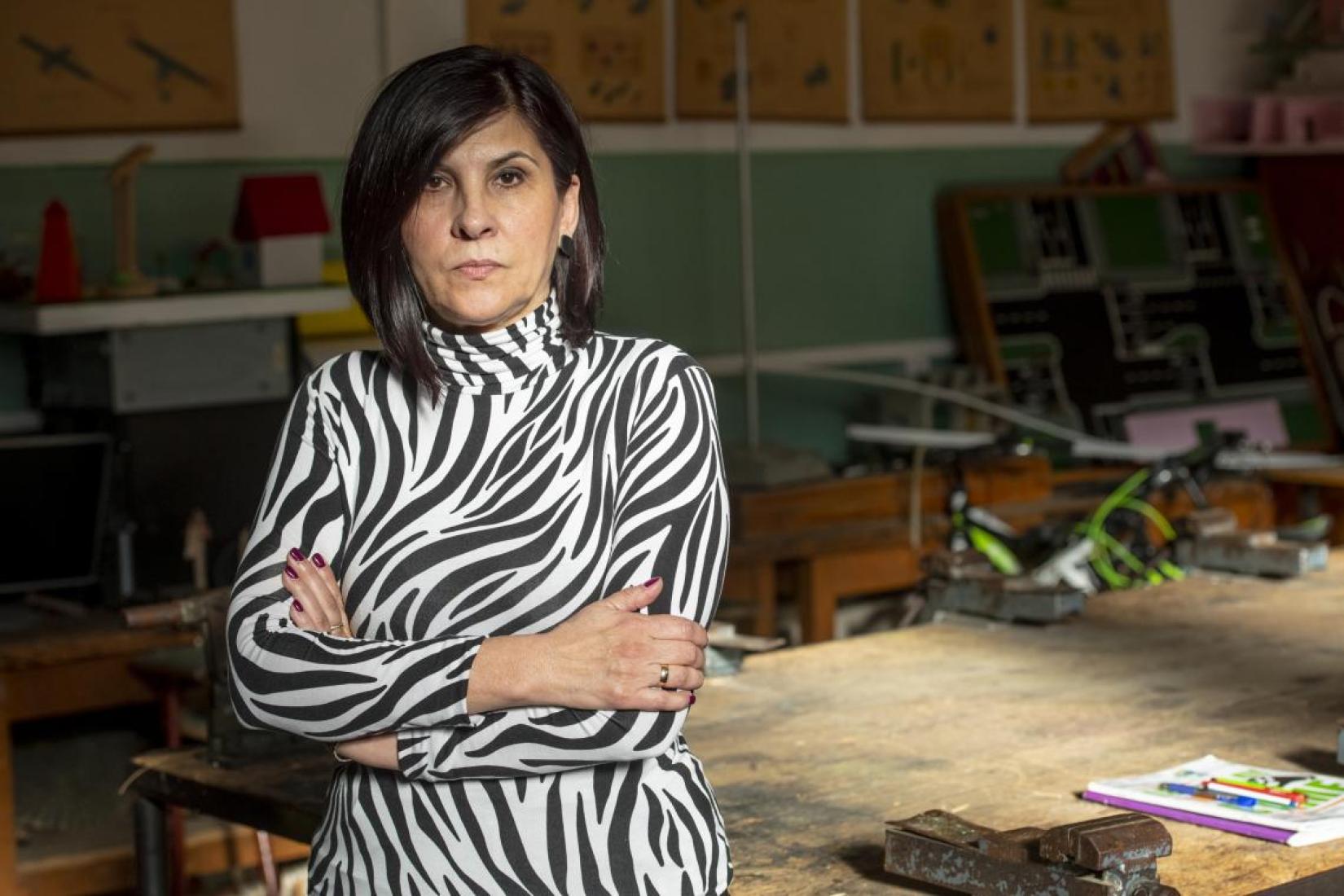 "Connecting with other schools in the STEM project is crucial as it enables us to exchange experiences and draw various conclusions, all leading to a common solution and goal: reducing pollution," explains Olivera. 
One of the parents, the mother of a fifth-grade student, Olivera Djokovic Rakovic, says that all the knowledge the children acquired through practice, they later passed on to their families. And they did so with the passion and energy only children can exhibit. Persistent and strong.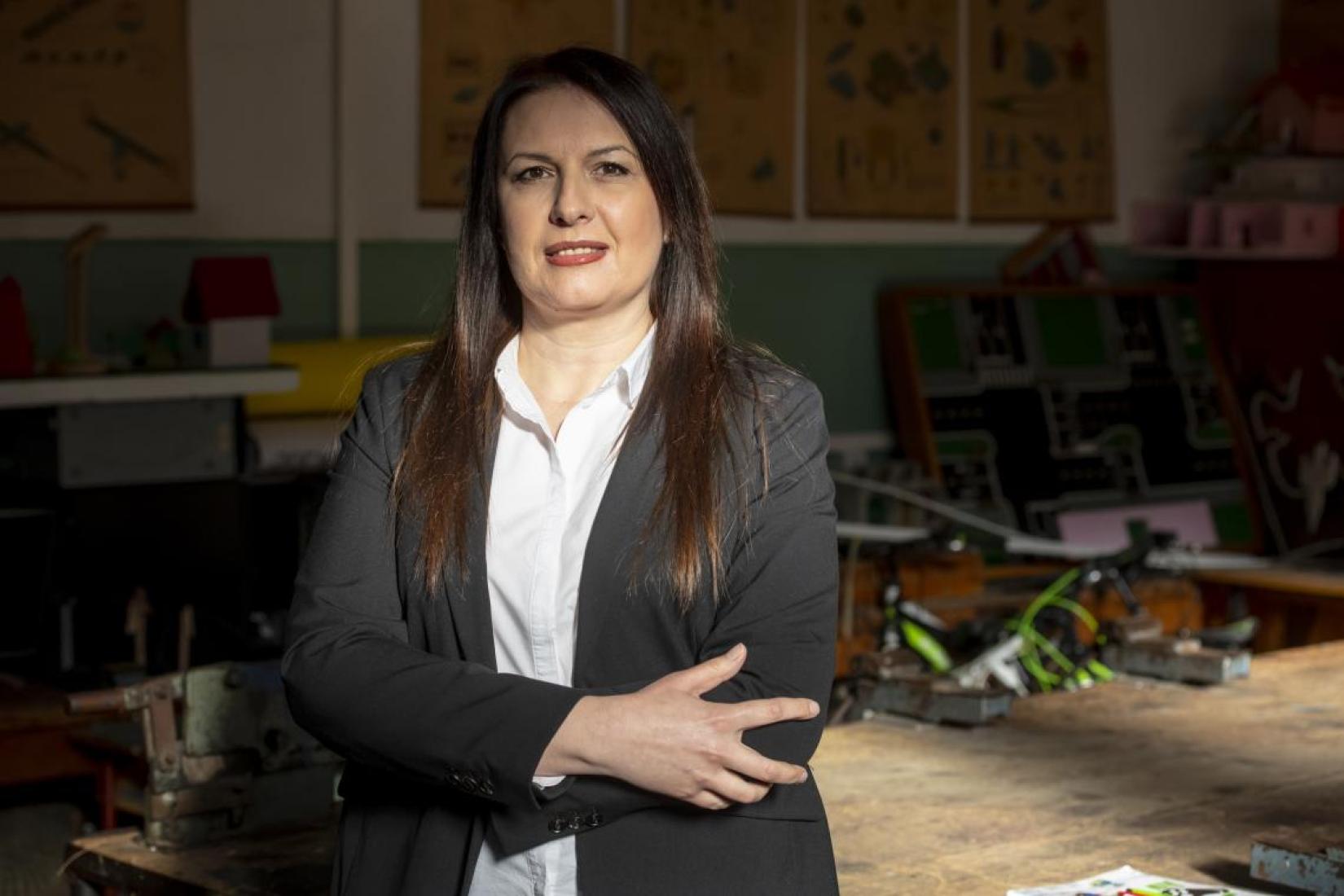 "Unlike my generation, when this generation finds out there is a problem, they want to learn about it and solve it immediately. When my son did one of the experiments, realizing how polluted the air was, his first thought wasn't how to help the people who breathe it, but the trees that produce oxygen and clean the air we breathe," believes Olivera.
The project, supported by UNICEF and the Government of Norway, in collaboration with the Ministry of Education and the Ministry of Tourism and Youth, and in partnership with the Institute of Nuclear Sciences Vinca, the Standing Conference of Towns and Municipalities (SCTM), the Digital Serbia Initiative (DSI), the Internet Society of Serbia, the Petlja Foundation, the Centre for the Promotion of Science (CPN), Connecting and Junior Achievement Serbia, as well as local communities, aims to raise awareness among school-age children, youth, parents, and teachers about the harmful effects of air pollution on human health and well-being.
UN entities involved in this initiative
UNICEF
United Nations Children's Fund