Story
Fostering a Safe and Dignified Childhood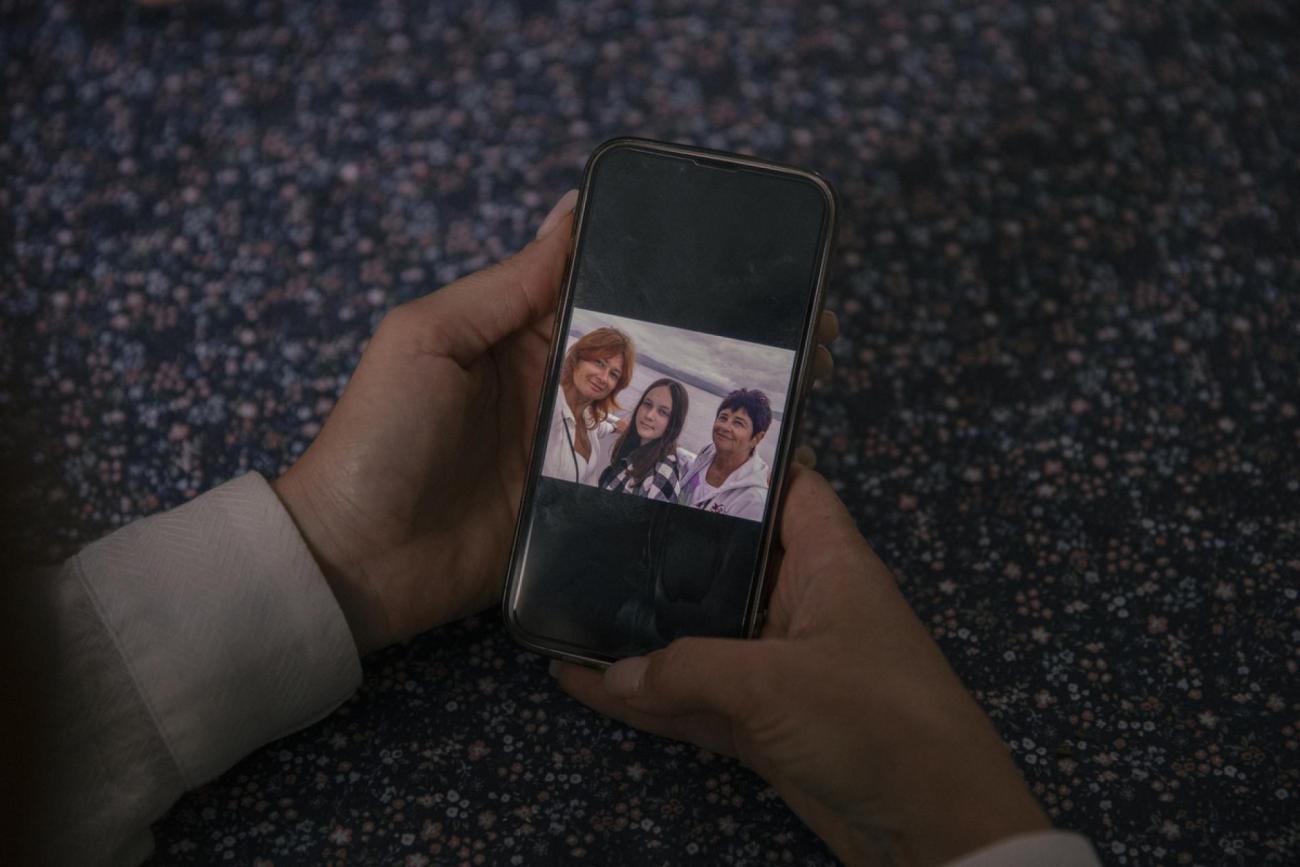 A story by Ukrainian refugees in Serbia
Serbia, Kragujevac, June 2023 – "Getting financial aid in cash works for me. I save this money to be able to buy clothes, books, but also to go out with friends," fifteen-year-old Alisa tells us. We meet her as she arrived home from high school, where she has finished the year with good grades.
She finds physics and biology harder to learn, but she is among the best in class when it comes to foreign languages. Alisa is a bit stubborn, smiling and has a sense of humour, just like any other teenager. She likes Kragujevac. However, unlike her peers from Kragujevac, Alisa had to grow up faster. On 5 March 2022, she left Ukraine and her native Kharkiv with her mother Julia and grandmother Natalia, fleeing from the war.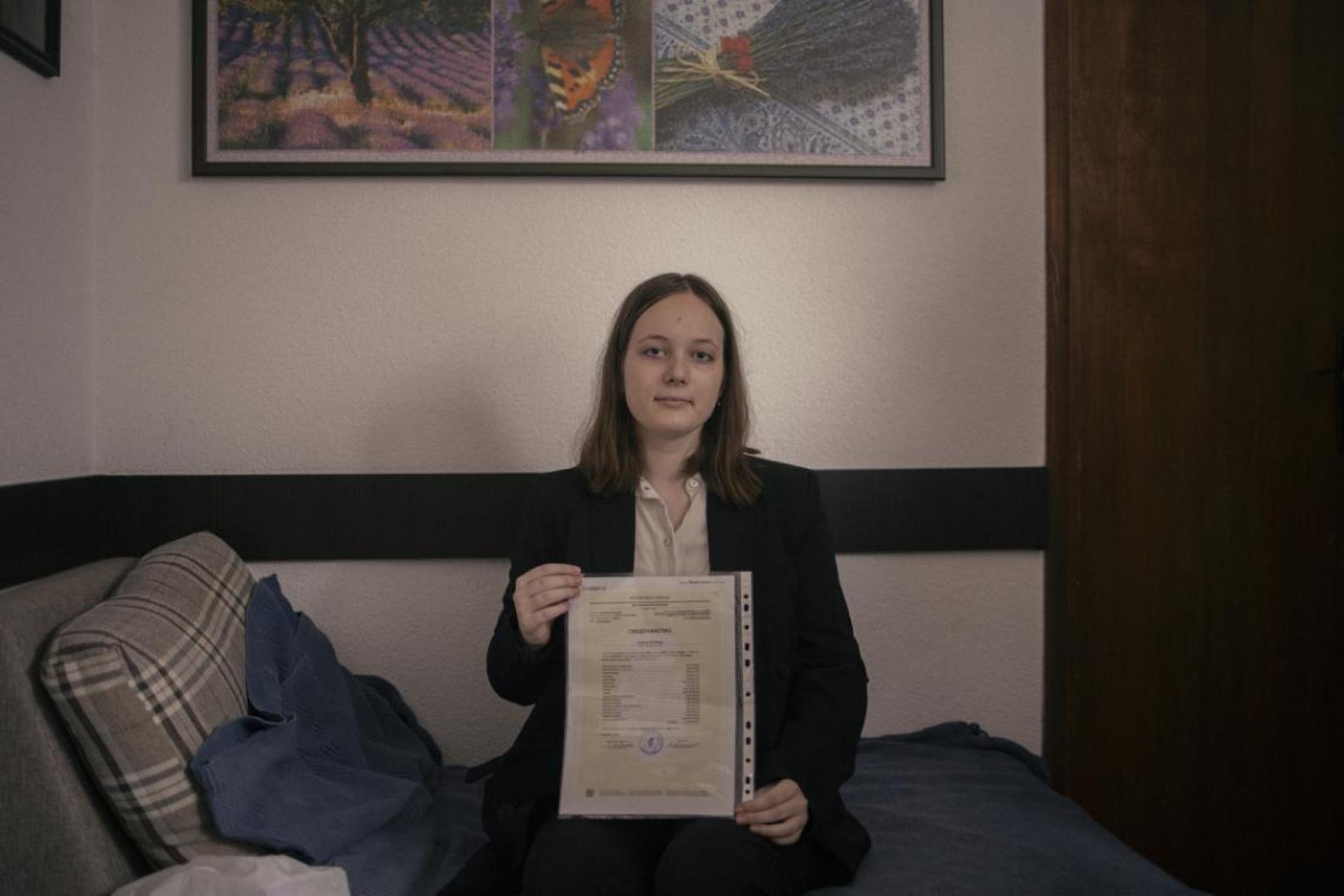 "I thought it would all be over quickly. I would love to return to Ukraine and go to the seaside like we used to. I also have friends in Kharkiv. I'm still in touch with them," says Alisa.
Alisa is a good child, she likes to study and read. She goes to Serbian language classes, and she found new friends in Kragujevac.
Her mom, Julia, is a single mother, she is a hard-working and resourceful woman. She worked several jobs in Ukraine, ran a children's playroom, rented sunbeds on the beach, sold barbecue and mulled wine at the New Year's fair. She manages well in Kragujevac as well, she says. Julia drives people to the airport, on trips and excursions.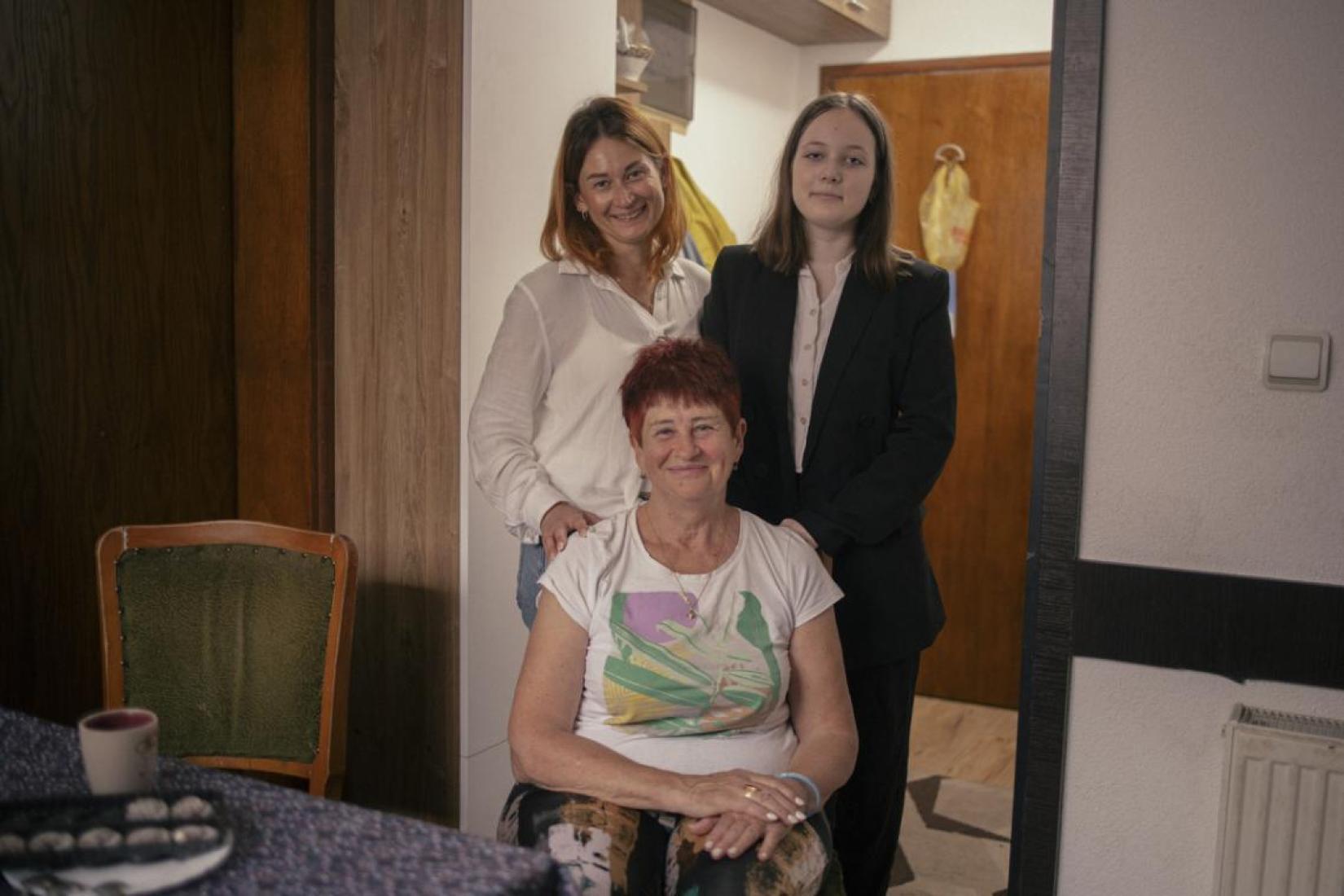 "We left Ukraine because I was worried for my life and theirs. I didn't want us to listen to those horrible sounds," says Julia.
Natalia, who spent her whole life in Kharkiv, finds being a refugee especially hard, particularly since her husband, who stayed in Ukraine, died in the meantime.
"We led a good, nice and peaceful life. We lived 30 kilometres from the border with Russia. That part of the city, North Saltivka, was hit the hardest. The shell that hit our building broke the windows on our kitchen and balcony. I kept going to the shelter all the time because I was very scared. That is why we left," this sixty-seven-year-old recalls.
The three of them came to Kragujevac at the invitation of a family friend who gave them a part of their house to live in.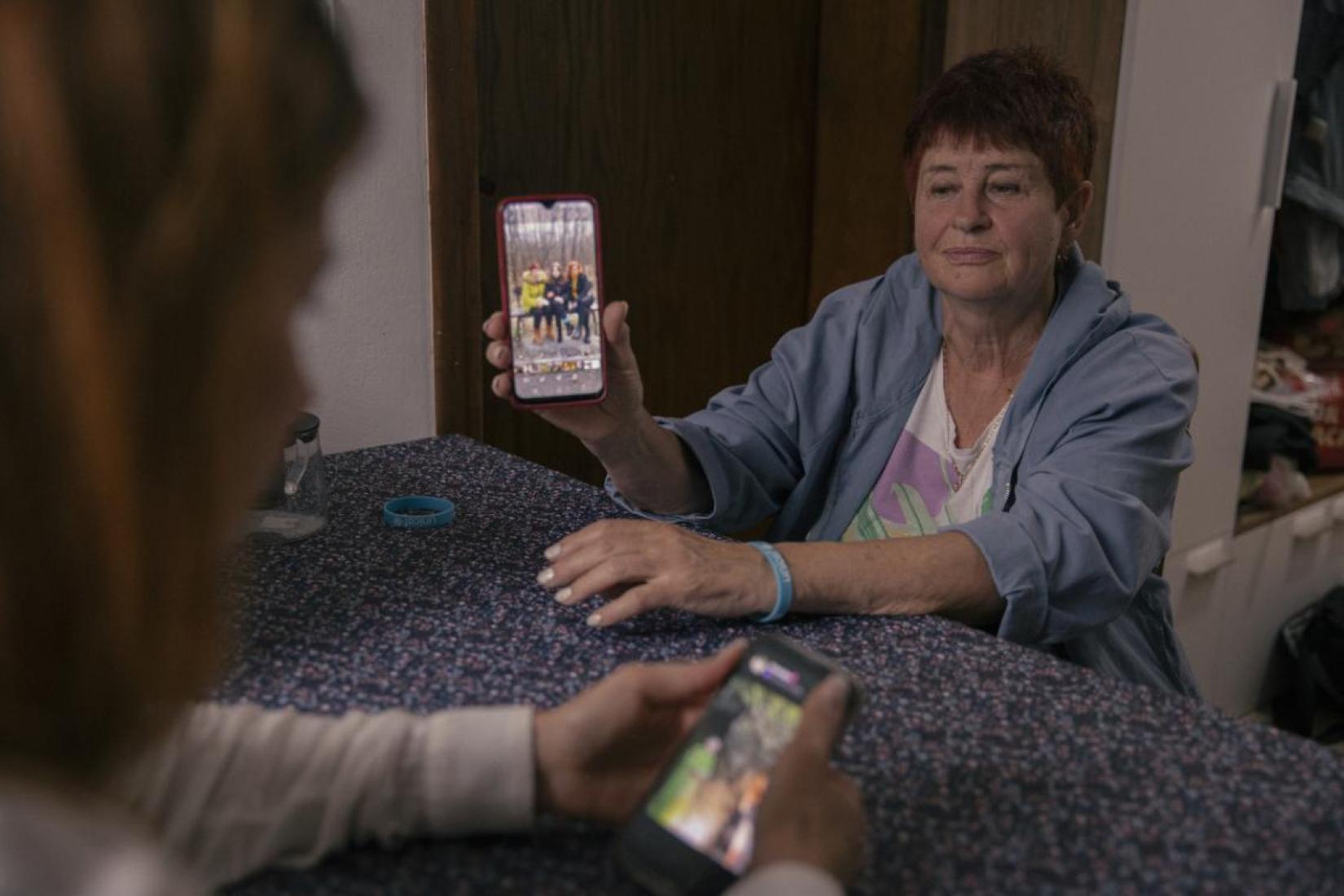 "People are kind, friendly, and similar to us. We are managing to get the help we need," says Natalia.
And they need help because children like Alisa, and their families, often have emotional problems as refugees, caused by the trauma of war, leaving home, leaving their family and friends. The risks of violence against women and children, interrupted education or dropping out, discrimination and segregation are also increased.
That is why UNICEF, through cooperation and partnership with the Danish Refugee Council, the Commissariat for Refugees and Migration of the Republic of Serbia, and other state institutions and implementing partners from the civil sector, works to protect and improve the position of refugee children and young people and their access to education, social protection and health care.
UNICEF also supports the distribution of humanitarian cash transfers based on the model of child allowance received by local vulnerable families.
This helps children and families have a dignified stay in Serbia and better cope with the challenges of displacement. And, as she told us at the beginning of our story, Alisa also receives the monthly cash benefit.
At the end of May, Julia and Natalia also participated in an info session on gender-based violence and women's rights organized by the Danish Refugee Council. Julia says that this session helped them feel safer.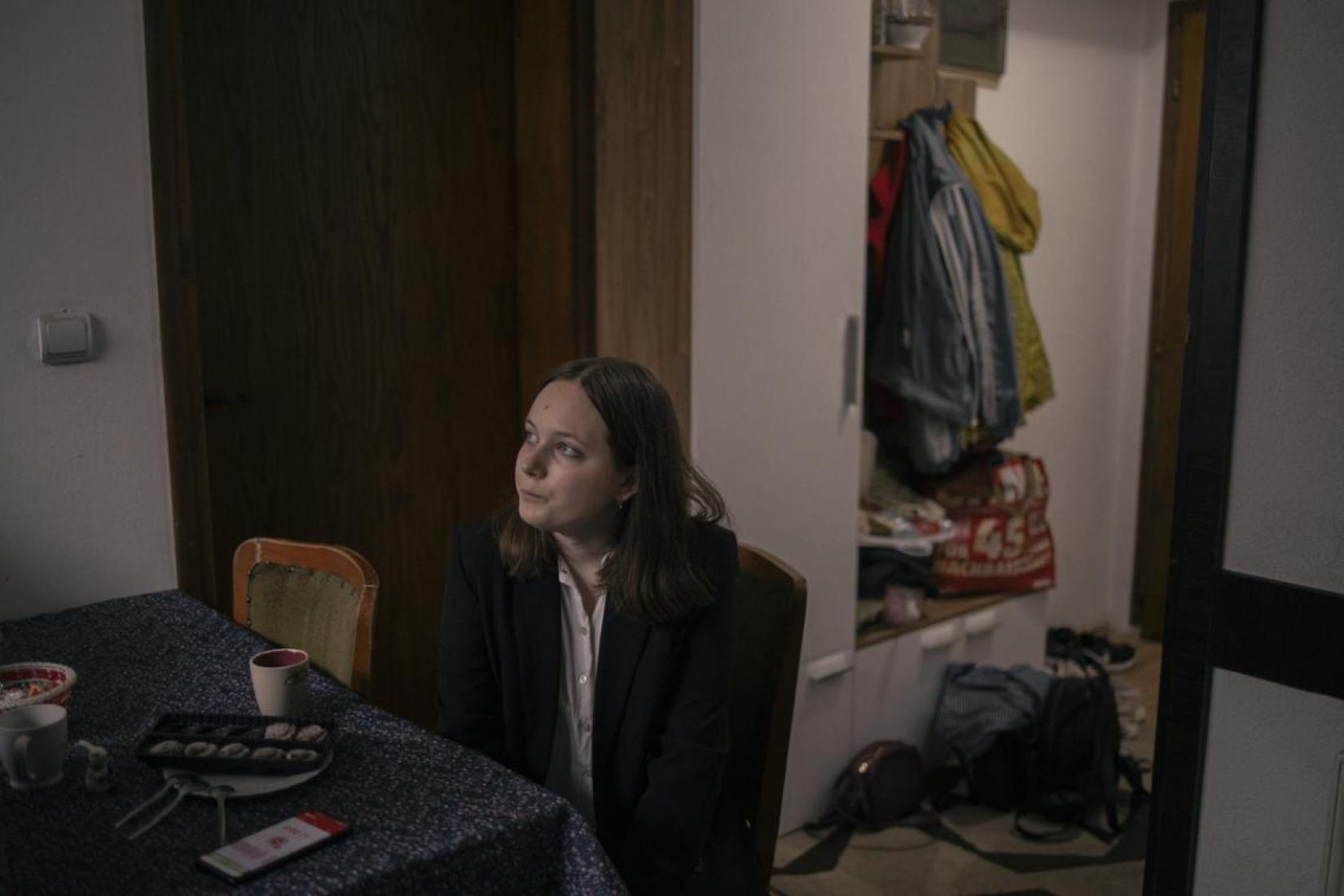 "It's important to be informed and to use psychological help. It's also important to know that although we are not citizens of Serbia, we have the same rights to protection in case something bad happens to us. We heard that we should not be silent and afraid. I feel more free and more relaxed here. And I feel safer thanks to the organizations helping us," says Julia.
The three of them never had any problems in Serbia, but they know a girl who might be suffering some form of violence.
"We are worried about that Ukrainian girl because of her partner's behaviour. We, and all the institutions, the Danish Refugee Council, the Commissariat for Refugees and Migration and the Centre for Social Work, are all trying to help her and empower her to tell us if she is suffering violence. The other Ukrainians we know are doing nicely here," Julia tells us.
Dignity kits for women and adolescent girls were distributed to them as another form of support to refugee families.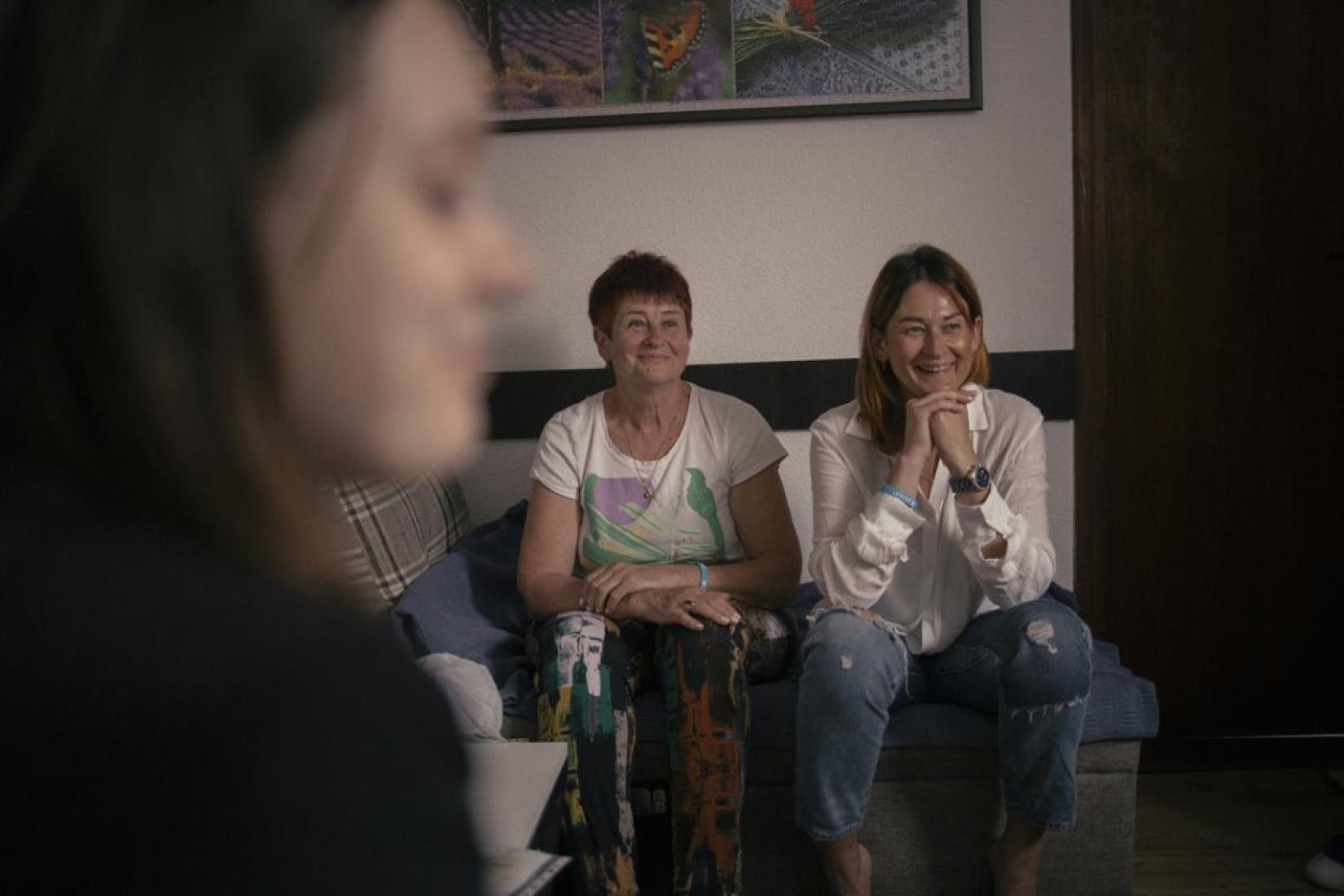 "Several months ago, we received shampoos, shower gels, sanitary pads and tampons. This means a lot to us, because Alisa also needs that now," says Julia.
Alisa, Julia and Natalia are getting help, support and understanding, but they are also nostalgic every day for their home. They are waiting for the day when, once again, they will go on a peaceful and carefree family holiday in Ukraine, just like they used to. The happiest childhood memories that Alisa loves to talk about so much are waiting for her there.
UN entities involved in this initiative
UNICEF
United Nations Children's Fund