Story
COVID - 19 - A UN Perspective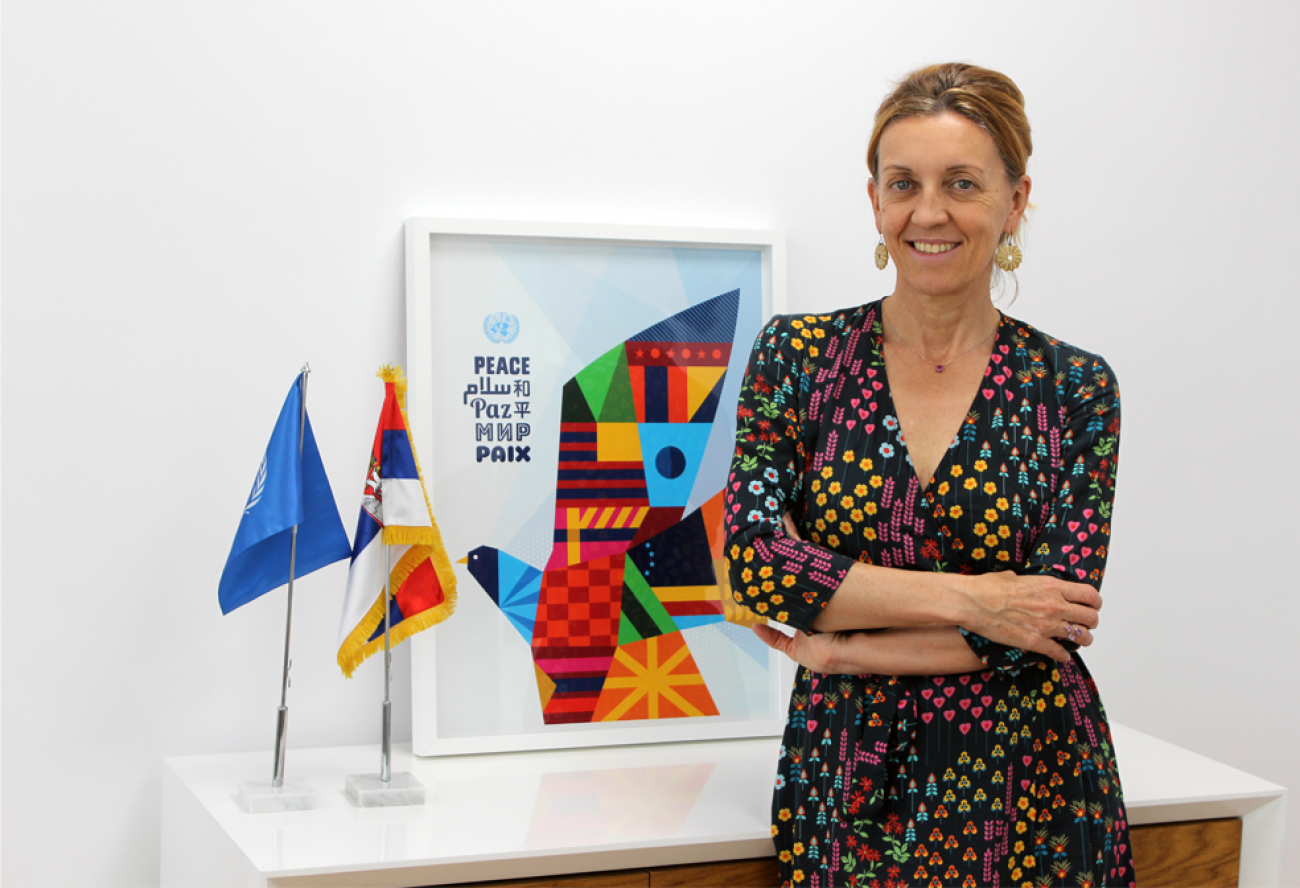 Politika & COVID – A UN perspective
How will the global health crisis reflect on Sustainable Development Goals?
The global health crisis is a stark reminder that we are not on the track when it comes to sustainable development. The most visible signs right now are the partial collapse of health systems across the world, including in rich countries, and the severity of the impact on the economies and on our social well-being, to levels unthinkable before. We see the widening of inequalities in access to health services, procurement of medical equipment and drugs on the global markets, or accessing food and social protection especially in countries with no, or limited social systems. It also shows inter-linkages between all aspects of development – and the fundamental link between the health of humans, society, economy, and ultimately, the health of the planet – which we forgot.
What has the UN done so far as a response to the pandemics?
Since January 2020, WHO, as the lead UN agency in the health response, has issued clinical and prevention guidelines and strategies. In April, WHO again updated its recommendations for preparing the transition for a return to a "new normal". In Serbia, critical decisions were taken by the government, at the beginning of the crisis, which allowed the country to respond well, access global markets, and prevent transmission. Since  the first case of COVID was detected in Serbia, WHO has liaised extensively with the Ministry of Health and shared the early findings on protocols and strategies and delivered thousands of tests and protection gear. In cooperation with the EU and several other countries, the UN system and its agencies have brought in large quantities of medical equipment and supplies such as ventilators, testing kits, protective equipment, containers for triage, and is organising cargo flights from China and India, for a value of about euro 20m. The UN has engaged in extensive outreach activities towards groups at risk, by developing communication tools, supporting online education, distributing essential hygiene items, and linking people and services. Much of this is done with our network of local partners and municipalities.
Vulnerable groups, such as poor and migrants are at greater risk during this situation. The violence against women is also increasing because of the quarantine measures. How can we help them?
This crisis is affecting the whole society, and new vulnerabilities have appeared, which reveals the fault lines in our socio-economic models. Groups at risk in Serbia include elderly people (both at home and in institutions), those without access to sanitation, health services and infrastructure (certain Roma communities), the workers in the grey economy. UN agencies, along with government institutions, the Red Cross, and NGOs, have reached out since day 1 with extensive distribution of essential items, food and water. The needs are far from being covered, and reveal again fundamental problems excerbated during a crisis.
Women play a disproportionate role in responding to the disease, including as frontline healthcare workers, carers at home and community leaders and mobilisers.  Globally, women make up 70% of workers in the health and social sector[1], and they do three times as much unpaid care work as men.  They are hit harder by COVID economic impacts. Levels of domestic violence and sexual exploitation, which is already high in all societies, spike when households are placed under the increased strains that come for various reasons.
The UN in Serbia is responding to GBV, in partnership with the government and women's associations, through expanded hotline services and applications. We support measures to maintain shelters accessible during lockdown, and law enforcement platforms to track and respond to cases of VAW.
Migrants and refugees, like everybody else in the country, have their movements completely restricted, and are confined in dedicated centers, with basic services. There is no reported case of infection. Communicating about the COVID risks needs to increase in centers, and we are concerned about incidents of violence againts migrants in a context of heightened tensions. The re-opening of the centers will have to be done with great precaution, to avoid rush to nearby borders.
It seems to be the crucial moment to address climate change more decisively as they are interlinked on many levels with health and the emerge of the virus. However, there is a risk that countries, even the most developed ones, will abandon green programs in the fight for economic recovery. How can we prevent this?
The health of our planet plays an important role in the spread of COVID type diseases. The continued erosion of our ecosystems and excessive consumption have brought us uncomfortably close to "reservoir hosts". We need to invest in managing natural resources and land differently. We have seen amazing drops in air pollution and carbon emission around the world, in a record time. But COVID-19 does not provide a silver lining for the environment. Without fundamental shifts in global energy production, this temporary reduction in emissions would not translate into a sustained, long-term trend. We cannot postpone climate action, because climate change is not on hold. 2020 remains critical for making progress on the climate emergency and halting biodiversity loss. The crisis is also a reminder that environmental pollution kills millions of people every year. In Serbia, the most urgent need in that respect is to address the air pollution in large cities such as Belgrade, which peaked again in the early days of the epidemy. Awareness on climate change and pollution has grown around the world, so authorities and the private sector now have a fantastic opportunity to lead fundamental changes in how our economies are powered and shaped, how we rethink mobility in urban areas, and how we manage critical natural reserves such as the larger rivers crossing Serbia.
The pandemics revealed the lack of solidarity between the countries, there is a constant struggle for the protective equipment, food exports have been limited. Is there any other way to solve the problem? What is the UN message?
Much has been said about the lack of solidarity, often wrongly so. While the UN has mobilised resources and capacities around the world in a record time, other multi - and bilateral partners, private sector, have provided equipment, funding, logistics, etc. In Serbia, donations and soft loans mechanisms have been made available immediately by development and financing institutions, such as the EU, China, and more. The UN has called for solidarity not exclusion, and many world leaders, including in the region, have committed to remove restrictions on cross border trade. Scientific exchanges have multiplied between countries around the world, often under the leadership of WHO. Individual citizens actions around the world have shown amazing levels of dedication and solidarity to those in needs. There are many lessons to learn, in terms of production of strategic goods in country, expanding epidemy prevention strategies, etc. Once the health crisis is over, we will have a massive review on re-structuring our approaches to public health.
Do you see any positive effect of this crisis, will we learn a lesson?
I see plenty of positive effects, as mentioned above: a environmental footprint, new creative solutions for work or entertainment, solidarity between generations, the need to re-think delocalisation in a more sustainable optic, or simply enjoying more time to do... less? While the corona virus is disrupting our daily life, we should really reflect on what is happening now, for us as individuals and as humanity. In our constant desire for more, and our attempts to dominate nature, our greedy actions have consequences that we do not control. It's the same with climate change. We must minimize our environmental impact much more systematically in all our investments, - personal, professional, or national! Otherwise, in 5, 10 or 15 years, we will hit another wall and start finger pointing again!
The pandemic has also forced many institutions to abandon rigid procedures and systems... This is an opportunity to re-think the balance between efficiency and accountability. Can we nurture again important values of commitment, sense of duty, results, empowerment and trust? This could lead to remarkable innovations, both in the work place and in the social space.
Most days I am optimistic that we can generate a movement for deep change. But maybe we have not suffered enough to truly envisage and spearhead fundamental changes in our way of life!
Do you think the situation will have implications on human rights?
Many countries, including Serbia, have declared the state of emergency, which typically leads to derogation of constitutional human rights and freedoms. In time of a pandemic, containment policies are a complex balancing act between public safety/security, individual freedom, and equal access to information and services. It is important that we all are vigilant and responsible, while at the same time, we may need to put in place mitigation measures and adjust the restrictions, to preserve the respect of rights, the proportionality of State interventions and the access to remedies. The UN produces global guidance on Human Rights, which we adapt to local circumstances; this enables monitoring, response and actions from other actors in the country. We monitor the access to justice in cases processed before the courts during the State of Emergency, as well as overall judicial and prosecutorial response to the introduction of punity for acts related to public health risks, legal certainty and predictability, and upholding of the right to fair trial. We also look at the specific groups of rights holders, especially those deprived of liberty (prisons, social care institutions, detention centres).
What are the plans to help Serbia to cope with the aftermath of the epidemic?
The UN secretary general has issued a global report on COVID recovery strategy and set up a trust fund to support 5 areas of work: health systems, social protection, economic recovery, multilateral cooperation, and community resilience. This will provide the initial seed investments to invest in critical public services. Recovery must be steered toward a more sustainable and inclusive path. The UN in Serbia will support the country to formulate and implement long term recovery measures.  We have a framework for action – the 2030 Agenda for Sustainable Development and the Paris Agreement on Climate Change. In Serbia, our post COVID agenda will be shaped around 3 areas: i) Strengthen social well-being and equal opportunities for all; ii) Expand the full potential of a green, sustainable and inclusive economy; iii) building trust and mutual accountability.
The UN is also marking its 75th anniversary. It is very encouraging to see that the preliminary results of the global public opinion poll on the 'World we Want' list top 5 priorities: environmental pro­tection, protection of human rights, less conflict, equal access to basic services, and zero discrimination. The agenda is rather straightforward: Make this world a better place for all.
[1] WHO (2019). Gender equity in the health workforce: Analysis of 104 Countries
Written by
UN entities involved in this initiative
FAO
Food and Agriculture Organization of the United Nations
ILO
International Labor Organization
UN Women
United Nations Entity for Gender Equality and the Empowerment of Women
UNDP
United Nations Development Programme
UNECE
United Nations Economic Commission for Europe
UNESCO
United Nations Educational, Scientific and Cultural Organization
UNFPA
United Nations Population Fund
UNHCR
United Nations High Commissioner for Refugees
UNICEF
United Nations Children's Fund
UNOPS
United Nations Office for Project Services
WHO
World Health Organization