Story
UN Resident Coordinator in Serbia: We can all take action to say #NoToHate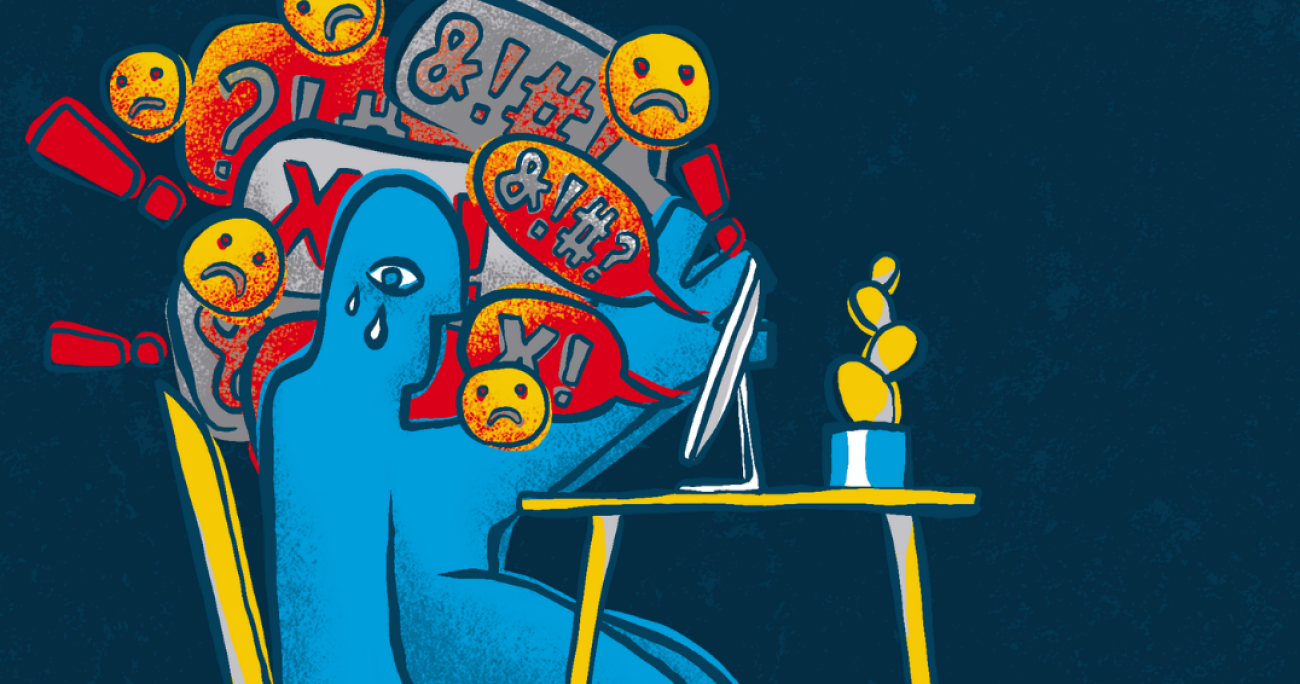 Op-ed by UN Resident Coordinator in Serbia on the occasion of International Day for Countering Hate Speech 2022.
Hate speech is on the rise worldwide with the potential to incite violence, undermine social cohesion and tolerance, and cause psychological, emotional, and physical harm to those affected. 
Hate speech not only affects the specific individuals and groups targeted, but societies at large. 
In July 2021, the UN General Assembly highlighted global concerns over "the exponential spread and proliferation of hate speech" around the world and adopted a resolution on "promoting inter-religious and intercultural dialogue and tolerance in countering hate speech". The resolution recognizes the need to counter discrimination, xenophobia and hate speech and calls on all relevant actors, including States, to increase their efforts to address this phenomenon, in line with international human rights law. The resolution proclaimed 18 June as the International Day for Countering Hate Speech, which will be marked for the first time in 2022. 
The devastating effect of hatred is sadly nothing new. However, its scale and impact are amplified today by new technologies of communication, including social media, so much so that hate speech has become one of the most frequent methods for spreading divisive rhetoric and ideologies on a global scale. If left unchecked, hate speech can even harm peace and development, as it lays the ground for conflicts and tensions, wide scale human rights violations or increased discrimination against particular groups. More recently, we have also seen how online hate speech targeted to individuals may have led to extreme self harm actions, increased depression and suicide. This is yet a new frontier for our common fight for universal human rights.  
The United Nations defines Hate Speech as "any kind of communication in speech, writing or behavior, that attacks or uses pejorative or discriminatory language with reference to a person or a group on the basis of who they are, based on their religion, ethnicity, nationality, race, color, descent, gender or other forms of identity. This is often rooted in, and generates intolerance and hatred and, in certain contexts, can be demeaning and divisive." It feeds from a mix of fear, ignorance, anger, unhealthy group behaviours, egoistic desire for personal gain, and the protective anonymity of operating from behind a screen. It can be very casual, such as a comment at the bottom of a media article, a picture, or a statement on social media – or very explicitly calling for offline action. To some extent, it is also a collateral effect of extreme individualism, and in some contexts, the result, and the cause of weakening democratic processes. There are various levels of gravity in incitement to hate, which must be addressed diligently through public condemnation, legal and judicial action, information and education.  
The United Nations has a global strategy to address hate speech, which emphasizes the need to counter hate holistically and with full respect for freedom of opinion and expression, while working in collaboration with relevant stakeholders, including civil society organizations, religious leaders, media outlets, tech companies and social media platforms. We have to engage at multiple levels: with the sources of hate speech, the conveyors such as social media platforms, the judicial and legislative systems, the education system. Most recently, there is a particular effort towards ensuring that social media platforms become fully accountable for the impact of their strategies, are a lot more diligent to protect their users, and are not used to incite offline violence against specific individuals and groups – as was the case in 2017 with Facebook platform used to foment violence against Rohingyas ethnic minority. This is part of a wider effort of the UN to ensure that technology products, policies, practices and terms of service comply with human rights principles and curtail the fast spreading of misinformation. 
In Serbia, language or communication of sensation, hate, discrimination and intolerance is routinely used by political leaders, media outlets, celebrities, sports spectators, social media users. It targets multiple groups and individuals – migrants, the LGBT community, women, activists, or those with particular political affiliation, profession or economic status. 2021 was marked by a climate in which segments of the civil society did not feel safe or acknowledged due to incidents of threats and public attacks. We have also witnessed repeated and consistent rise of divisive narratives related to extreme nationalism, past conflicts and denial of established individual responsibility for harm done against people in the Western Balkans. Serbia's constitution, anti-discrimination law and criminal laws address much of these situations, but are not yet fully used.  
Dialog, solidarity, civic education, mediation and strengthening the concept of a common good and common future, are the remedies to hate speech, beyond the required ethical and judicial mechanisms that must be in place to sanction the worst cases of hate speech. Dialog is about agreeing on common goals while understanding, appreciating and using diversity and difference of opinions and perspectives. We must augment, expand, reshape the dialogs as a key enabler to build trust. Hate speech, divisive narratives, personal attacks, particularly in the public sphere such as traditional media, social media or national parliaments can take the country away from a strong, empowering social contract, much needed to steer the nation towards a transformative future. Hate eats us up, it does not make us feel good, it breaks families and friendships, it creates enemies, it creates sorrow, extreme pain.  
We all have the moral, political and legal duty of speaking out firmly against instances of hate speech and promote trust, reconciliation, dialog, compromises, solidarity and ultimately, love. This first International Day to Counter Hate Speech is a call to action, for upholding the values and principles at the core of the United Nations charter. As UN Secretary General Antonio Guterres said, "let us recommit to doing everything in our power to prevent and end hate speech by promoting respect for diversity and inclusivity". 
Written by
UN entities involved in this initiative
RCO
United Nations Resident Coordinator Office