Story
Air Pollution and the Energy crisis are 2 sides of one problem: Clean Air Day calls for urgent action from all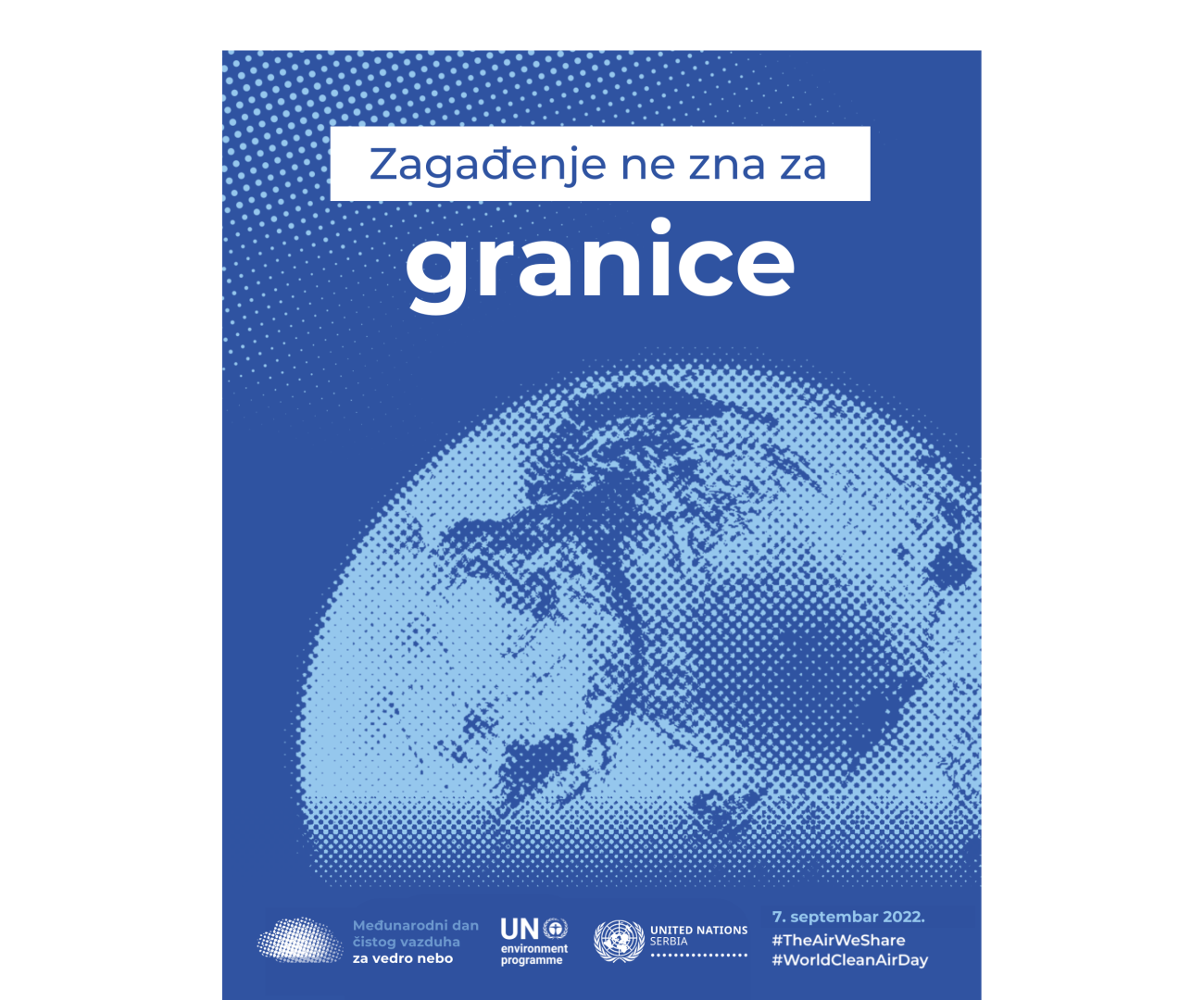 International Clean Air Day (for Blue Skies) 2022
Belgrade, 7 September 2022 - On the International Day of Clean Air (for Blue Skies), the United Nations in Serbia calls for accelerating the actions to fight all forms of air pollution and to galvanize the joint efforts of the Government of the Republic of Serbia, citizens, civil society and activists, in building a safer and healthier world for all.  
Air pollution is the world's largest environmental health threat. Globally, 7 million people die prematurely every year. In 2021, air pollution was responsible for $8.1 trillion in healthcare costs, or 6.1% of global GDP (World Bank). Air pollution disproportionately affects the most vulnerable & marginalized communities, those with the least resources to protect themselves. It also affects children and older persons more, while indoor household air pollution affects women and children the most.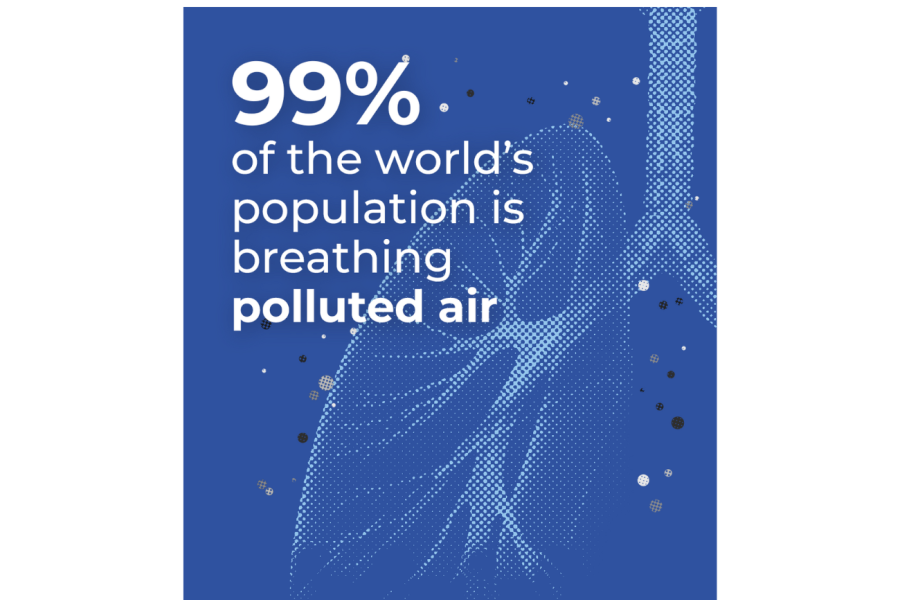 Air pollution is not a stand-alone issue, it is directly linked to climate change, biodiversity loss and other forms of pollution. Some air pollutants are also climate forcers; and climate change drives further air pollution, for example in the case of wildfires or higher ozone levels during heatwaves. In Serbia, air pollution has multiple causes: fossil fuel energy production, inefficient heating devices and networks, transport, agricultural practices, combustion in uncontrolled landfills. We need to address these root causes and their impacts within the wider fight against climate change, to fully realise the green transformation.
Pollution travels with no borders. An air pollutant can travel across most of a continent within 3-4 days. This is why we need to address it as a regional and transboundary issues, through coalitions and cooperation between countries, regions and cities. While the winter air pollution in Belgrade sometimes quickly disappears with the winter wind, the pollutants simply travel to other areas and affect other communities, crops and biodiversity. An additional complexity is that some air pollutants are formed through chemical reactions in the atmosphere. This means once again that to manage air quality effectively, we need a multi-sector and multi-pollutant approach working with all interested parties.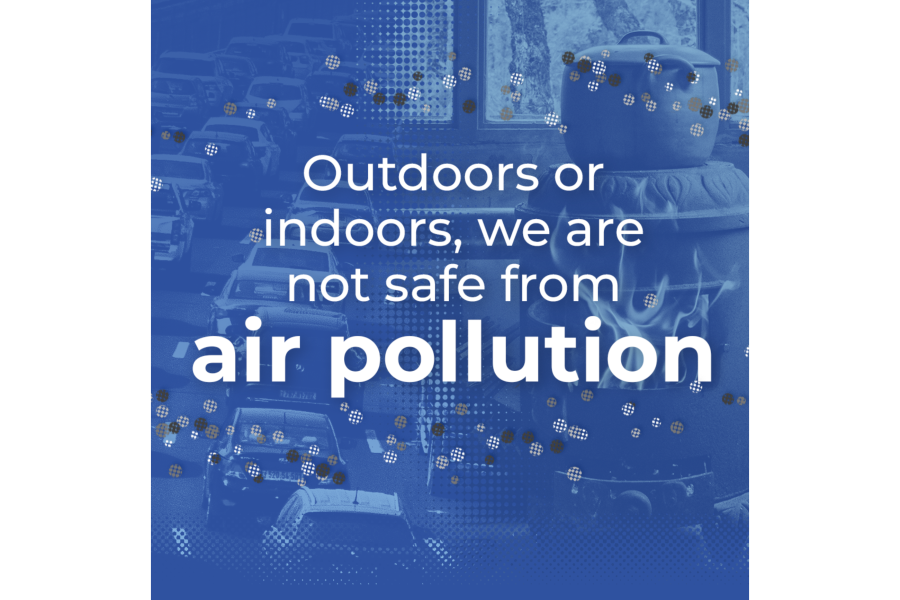 In Serbia over the last 2 years, public awareness has risen sharply, with citizens demanding faster and more decisive action from local and national institutions. In that period, the draft Integrated National Energy and Climate Plan until 2030 has been drafted and shared for public consultations, the Nationally Determined Contribution to the Reduction of Greenhouse Gas Emissions was adopted and submitted to the UNFCCC in august 2022, the National Coalition for the Reduction of Energy Poverty started its work and most importantly, the draft 2020-2030 Air Protection program and action plan was also presented for consultation. This comprehensive strategic framework is a good start for further reforms and progress., We call for legislative and regulatory bodies to prioritise the adoption and implementation of all necessary laws and plans, and for cities to prioritise the adoption of bylaws, local plans and subsidies schemes to address pollution as a critical priority, and for businesses to invest in energy efficiency, clean production tools infrastructure and transport systems. Such commitment from the leadership and institutions will enable multiple opportunities for citizens to become actors of change, and for the private sector to develop innovative solutions and create a range of new jobs.
"Air pollution is a complex issue that will be solved at multiple levels (national, local, individual), through action in all socioeconomic sectors. It is a great opportunity for the introduction of social, administrative, and technological innovations that will encourage investments for the benefit of all, for a better quality of life. says Françoise Jacob, UN Resident Coordinator in Serbia. We need to quickly expand the good practices that have been successfully tested in Serbia, while working on long term structural changes. The United Nations provides support in areas where health, social, gender, climate, energy, and environmental policies intersect. In response to air pollution, the UN in Serbia continues to work on air quality improvement initiatives, energy efficiency, decarbonisation, green financing, public awareness, data management, ensuring that solutions are inclusive and reaching out to the more vulnerable groups and neighborhood. We work with the ultimate goal of achieving positive changes for the people and the planet -one of the most important ambitions of the 2030 Agenda,"
The current energy crisis, a challenge to address on the short term, is also an incentive to accelerate the transformation and upgrading of the heating, energy and transport infrastructure, fast-track the energy renovation of both public and private buildings across the country, turn to sustainable transport, promote soft mobility in urban settings, and modify agricultural practices such as crop burning. This, in turn, will dramatically reduce the air pollution. This is a formidable opportunity for the country to develop new business opportunities and for citizens to promote and adopt healthier lifestyles and responsible behaviours vis a vis energy consumption.  We need to take action now and work together for #TheAirWeShare.
NOTES TO EDITORS
About air pollution and the International Day of Clean Air for blue skies
Air pollution causes approximately 7 million premature deaths annually, making it the single greatest environmental risk to human health and one of the main avoidable causes of death and disease globally. A UNEP report found that one in five premature deaths in the Western Balkans was due to pollution, but air pollution knows no national borders. 
The 2030 Agenda for Sustainable Development, also recognizes that air pollution abatement is important to the attainment of the Sustainable Development Goals.
The International Day of Clean Air for blue skies was designated on 7 September by the United Nations General Assembly in 2019. This follows the international community's increasing interest in clean air and emphasizes the need to make further efforts to improve air quality to protect human health. Nine out of ten people across the world are currently breathing polluted air, so the importance of the day has never been greater. The Day aims to build a global community of action that encourages countries to work together to tackle air pollution to ensure clean air for all. To this end, it gives people a platform that can enable cooperation to mitigate air pollution at the individual, national, regional, as well as international levels.
UN entities involved in this initiative
UNEP
United Nations Environment Programme