Press Release
8th Anniversary of #IBelong campaign marked
13 December 2022
Belgrade, 13 December 2022 – The Ministry of Public Administration and Local Self-Government, the Ombudsman and the UN Refugee Agency (UNHCR) held a joint conference to mark the eight anniversary of UNHCR global campaign #IBelong to eradicate statelessness across the world.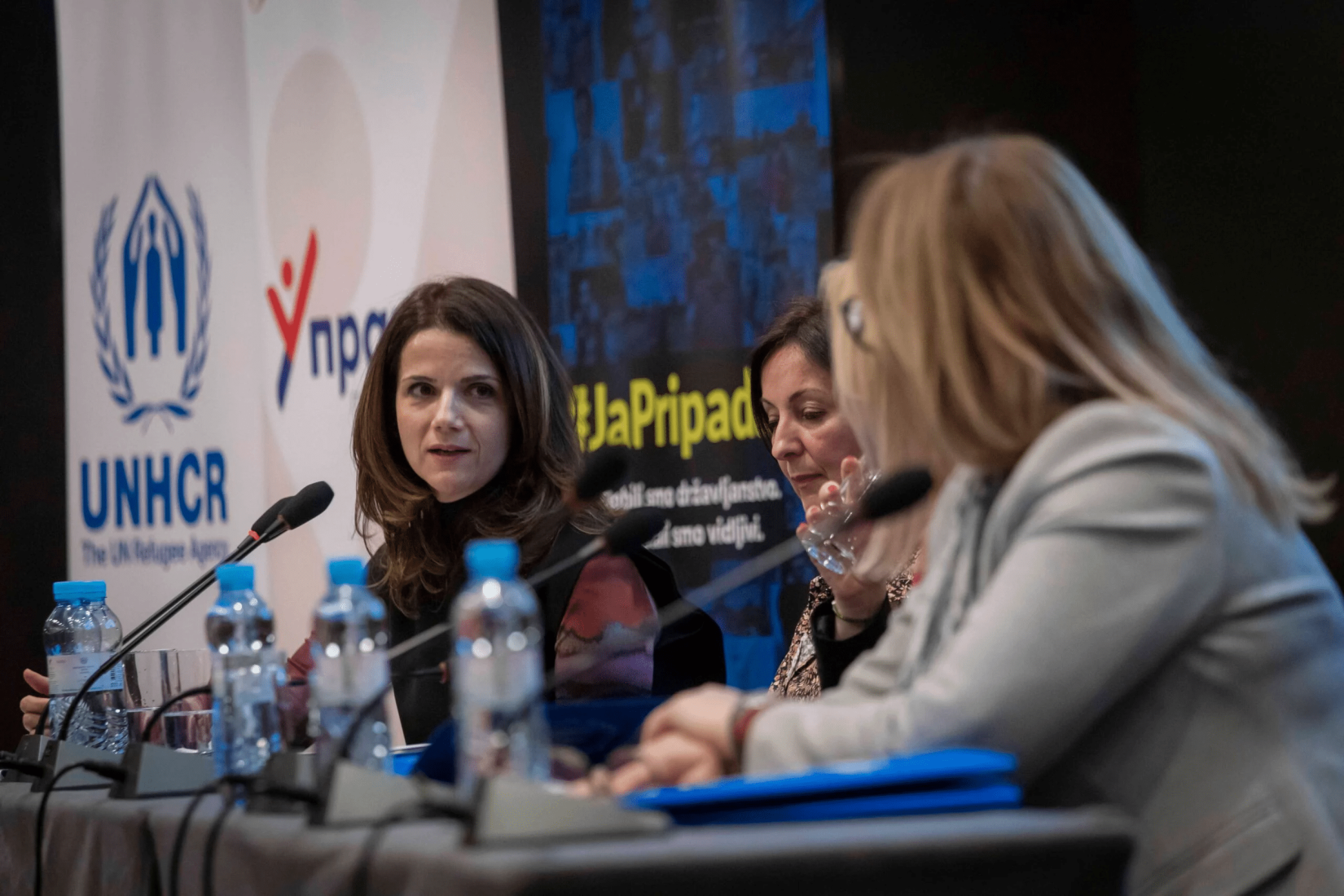 The Minister of Public Administration and Local Self-Government, Aleksandar Martinović PhD expressed satisfaction with the big progress achieved in resolving the challenges of legal invisibility in the Republic of Serbia, stressing that the cases of persons not being recorded in birth registries are but an exception now. According to him, the implementation of numerous joint activities paved the way to systemic solutions for unimpeded registration at birth. Many other rights related to status of persons have also been improved.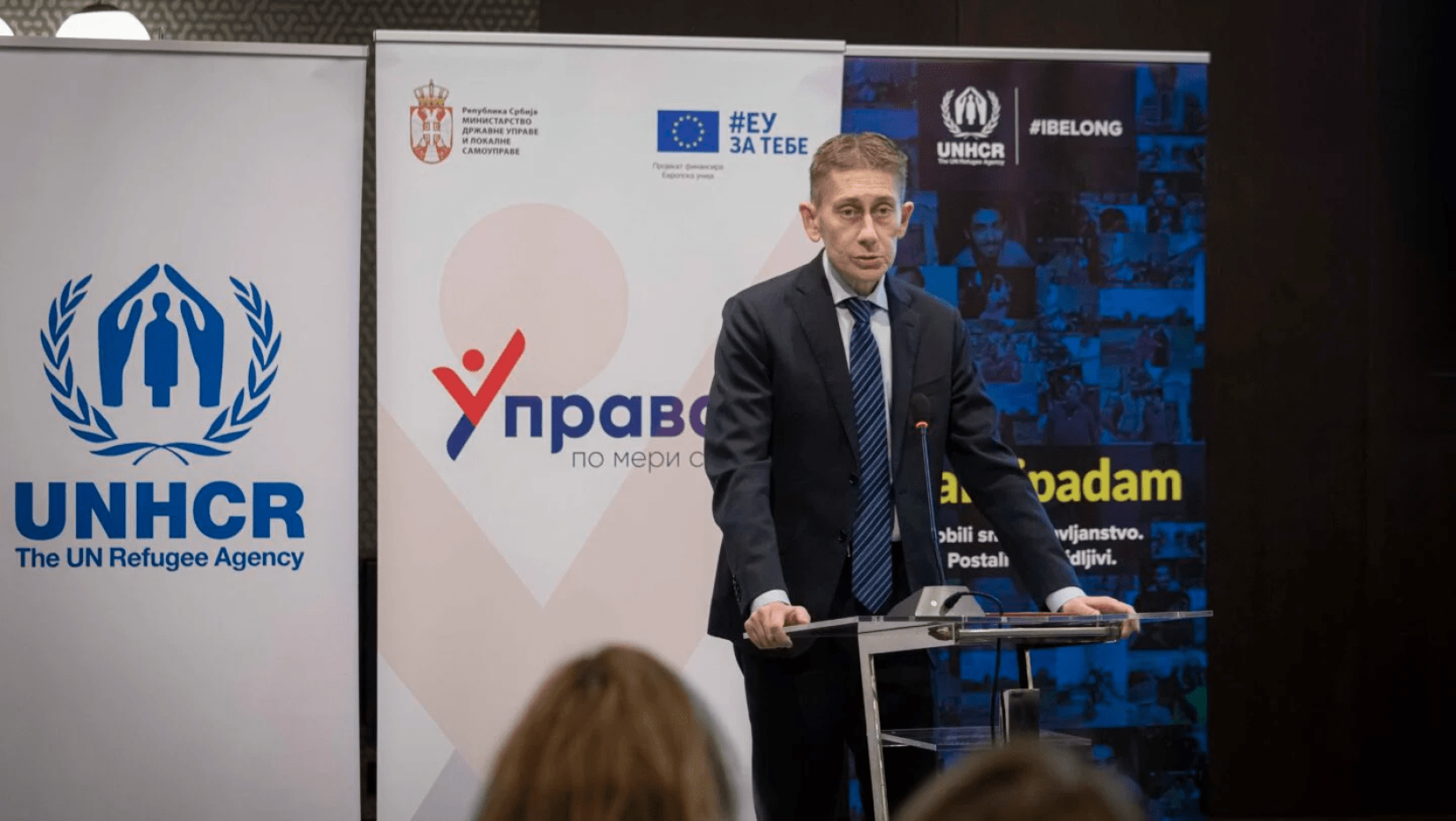 He noted that special attention was paid to registration of newborns of undocumented mothers into birth registries thus efficiently removing risks of statelessness. The Minister said that the future cooperation would focus on resolving the outstanding challenges and preventing emergence of the new cases of legally invisible persons, particularly among the members of Roma community.
Ombudsman Zoran Pašalić stated that the number of legally invisible persons in the Republic of Serbia decreased significantly but that there remain children and citizens not recognized by the system. He added that the situation of the inhabitants of informal settlements is grave and that they are at risk of statelessness.
Pašalić called on the relevant authorities to invest additional efforts to alleviate the consequences of the Covid-19 pandemic that persist in the social and economic segment of the life of Roma community in the informal settlements.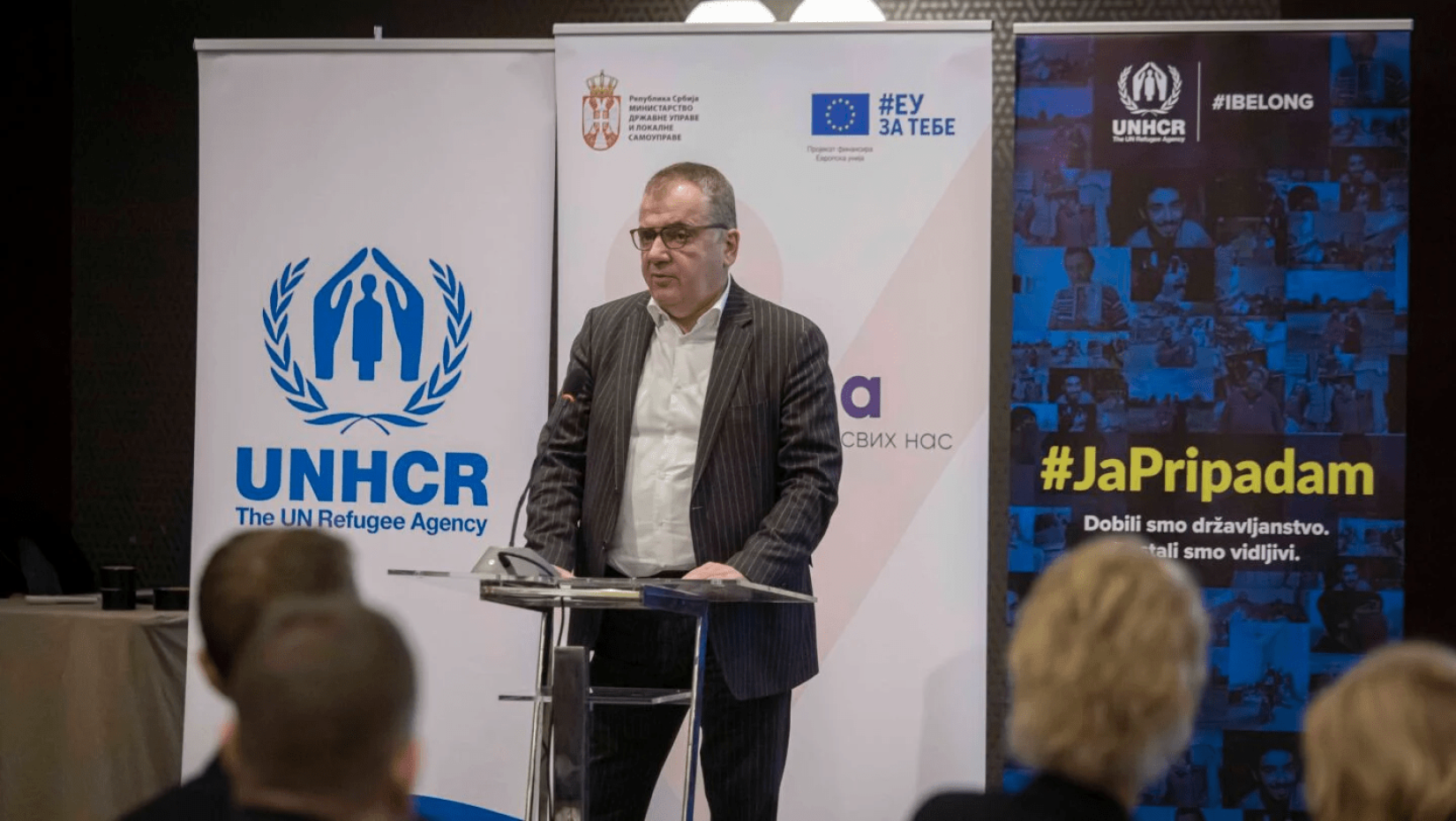 Stefanie Krause, Representative a.i. UNHCR Serbia noted that the number of undocumented Roma in Serbia decreased significantly since the onset of the global #IBelong launched in 2014 by the UN Refugee Agency. This is thanks to the efforts of all the relevant institutions of the Republic of Serbia, primarily the excellent cooperation with the Ministry of Public Administration and Local Self-Government and the Ombudsman.
As she said, UNHCR is satisfied with the progress and notes that Serbia may well become one of the first countries in Europe to eradicate the risk of statelessness over the next two years – by end of the IBelong campaign.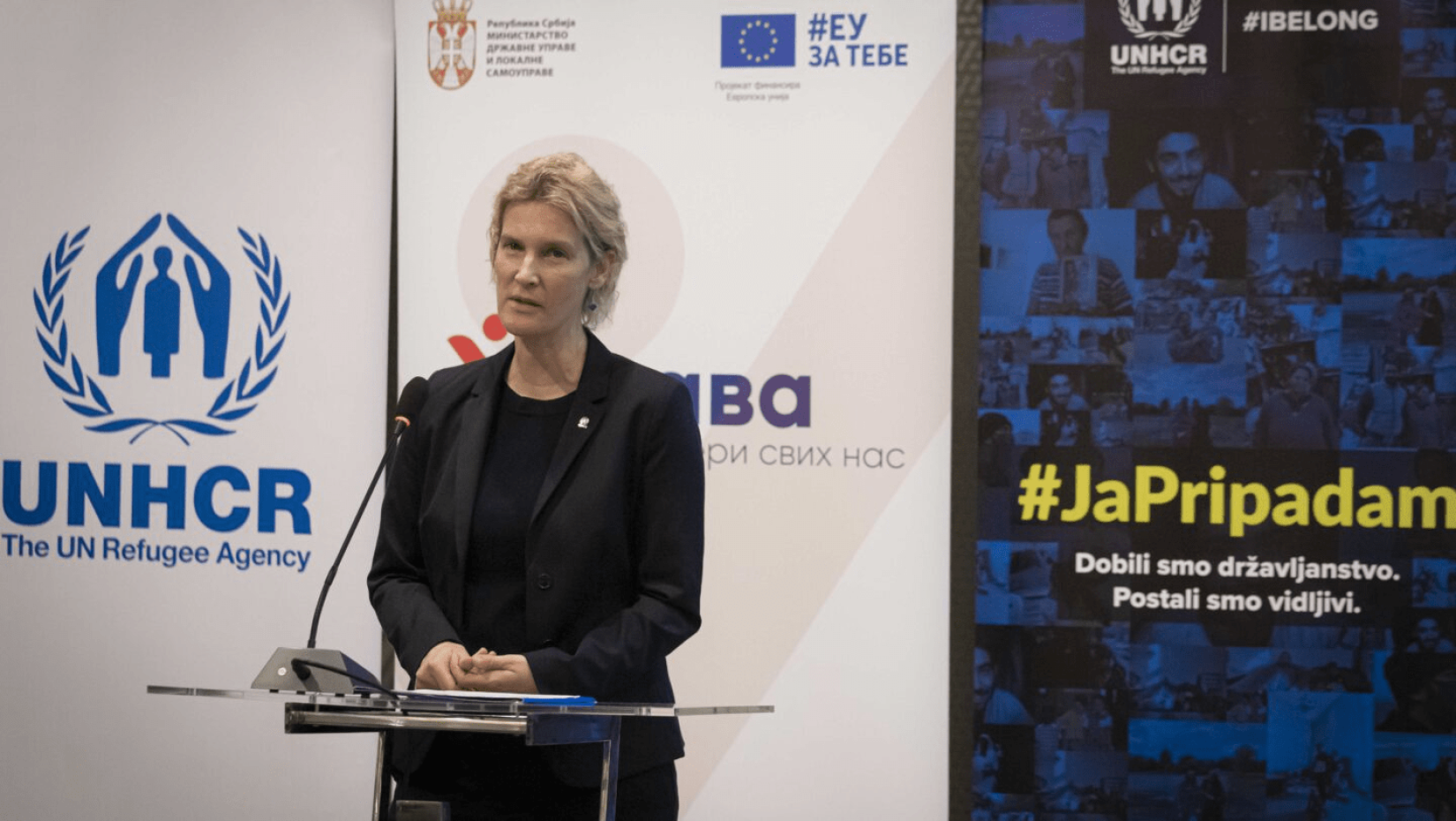 Under the framework of three memoranda of understanding, the Ministry of Public Administration and Local Self-Government, Ombudsman and UNHCR have been investing joint efforts to resolve this issue since 2012. The event today also marks the beginning of a media campaign directed at members of the Roma community who attended an information session at the conference today and who shared their experiences from working in informal settlements.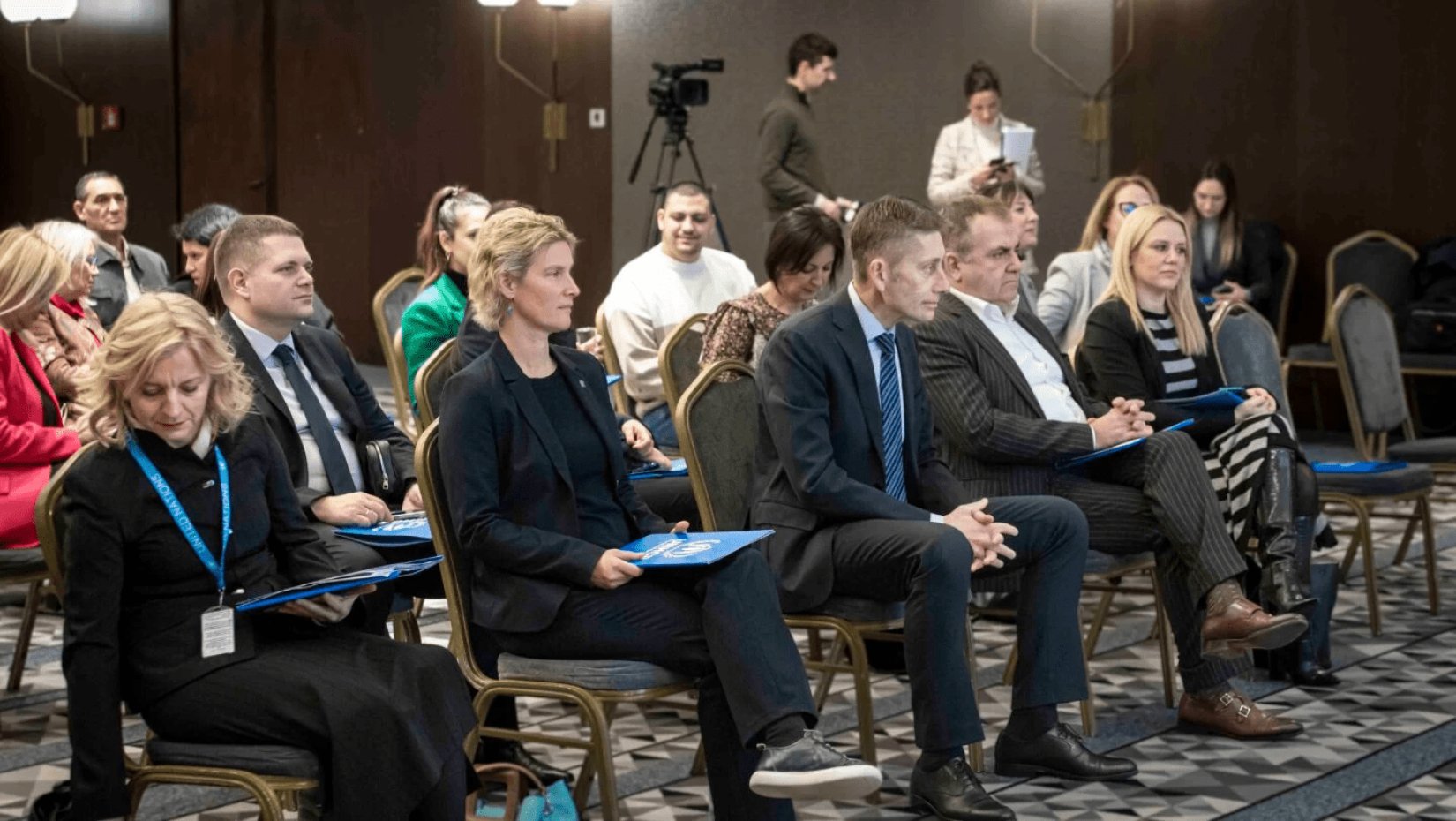 UN entities involved in this initiative
UNHCR
United Nations High Commissioner for Refugees