Press Release
From the narrative of threats to the narrative of opportunities - Op-Ed by Francoise Jacob, UN Resident Coordinator in Serbia
03 February 2023
2022 was a tumultuous year. We learned once again that our strength, as humanity, lies in our capacity to sustain rapid changes, adapt, and respond to multiple crises and to some extent, manage uncertainties. 2022 also reminded us that we need to accelerate fundamental transformations in our economic and social models, anticipate risks and take robust preventive actions. The global nature of the poly-crisis that we are facing - from the Covid19 pandemic, the war in Ukraine and its impact on food security and the cost of energy, the renewed nuclear threat, climate change, biodiversity loss and pollution - has contributed to increased inequalities within countries, and between countries.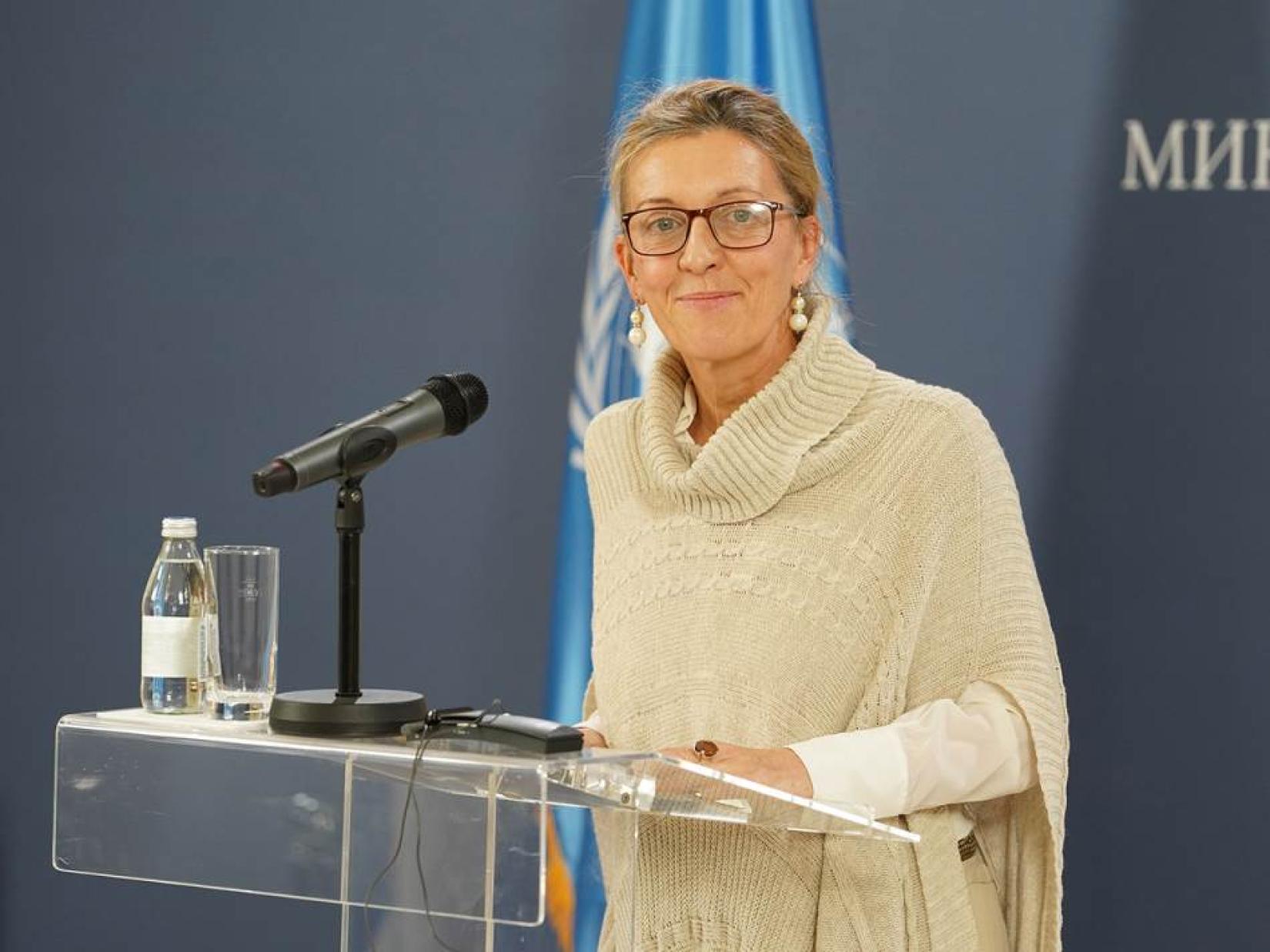 In 2022, Serbia showed a high degree of resilience to multiple stresses. While inflationary trends increased, the country remained self-sufficient with local food production. Rising energy costs were mitigated by the local coal production (still a whopping 70% of the energy mix), as well as supportive measures by the government. These impacted favorably households' and businesses' bills for power, heating, production, and transport. Legislative changes and innovations continued, although at a slower pace than in 2021. Ahead of COP27, Serbia endorsed its updated National Determined Contribution, laying the ground for more dedicated actions to fight climate change. With the development and publication of the Leave-No-One-Behind tool1 that will be mainstreamed through all legislation, Serbia made a strong commitment to one of the key principles of Agenda 2030, as an attempt to fight inequalities more systematically. The most vulnerable and invisible segments of the population are still facing hardship in many areas of life, be it housing conditions, access to decent work or specialized social protection services. GDP grew at 2.3%2, and the fiscal situation of the country remains stable overall. Foreign investments increased, in both traditional industries (agrobusiness) and high technological ones (biotech in particular)3. The construction sector expanded with both large public infrastructure projects and real estate development in main cities. At the regional level, initiatives to facilitate mobility, trade and investment have moved forward but have been shadowed by divisive narratives across the region.
The protracted election proceedings, which started late January 2022 with candidates' campaigns and ended by October with the appointment of a new cabinet, was an impediment to the reform process in several sectors. Coupled with the energy crisis, this slowed down legislative and implementation actions towards several sensitive or complex files, including on the green transformation and other environmental related challenges such as air pollution. At the same time, citizens' main concerns shifted away from environmental and public health matters, focusing mostly on rising costs of living generated by global trends as well as by the influx of foreigners in Belgrade and Novi Sad primarily.
Serbia consistently condemned Russia actions at the UN general assembly and in the UN human rights council but stayed short of full alignment with the EU foreign policy, most specifically as regards to the economic sanctions. This political position was shaped by dissenting and polarised opinions in country about the war in Ukraine, pragmatic security and energy concerns, a tradition of non-alignment, and the absence of a tangible timeframe for EU accession. Tensions between Belgrade and Pristina rose throughout the second half of the year, culminating in late December, and posing new challenges to the EU-facilitated dialogue. Confrontations on the ground, withdrawals of Serbs from public institutions, and other symptoms of instability diverted some political energy and attention action away from other priorities, including sustainable development.  Looking forward, Serbia remains at the center of diplomatic efforts to secure improved regional stability and cooperation.
Mixed migration movements increased in 2022. The number of estimated migrants and refugees who entered Serbia doubled from 2021, reaching over 110,000 (not including Russians and Ukrainians) – most of them transiting towards the European Union. Hosting conditions are adequate in country and opportunities exist for resettlement; slow asylum procedures, and high-risk crossing paths continue to pose a threat for individuals and families, with a persistent risk of illegal trafficking of the most vulnerable ones. Serbia has significantly augmented and aligned its legislation related to human rights, discrimination, gender equality and gender-based violence with EU and UN standards; yet incidents challenging fundamental rights and freedoms and inciting hate have taken pace throughout the year with EU and UN standards little condemnation.
In this complex environment, the United Nations in Serbia accelerated its own pace of action on the three strategic priorities agreed with the government of Serbia: the green transformation, building on the human capital, and strengthening the Rule of Law and Human rights agenda. Together with our national counterparts, we will continue to advance the full realisation of Agenda 2030 with a people-centered approach to development, and to promote values of solidarity, unity, and equity. More than ever, a renewed commitment to multilateralism is essential to tackle global and regional threats, restore peace, adjust and guide the course of our common destiny, with hope and perseverance.
UN entities involved in this initiative
RCO
United Nations Resident Coordinator Office